The RIFT Top 10 Greatest Movie Double Acts​
01st November 2019
With our Refer a Friend "Double Act" scheme now in full swing, we're keeping the celebrations rolling with another top 10 list of awesome pairings. This time, we're taking a look at double acts in the world of movies from the last 50 years or so. Here's what we came up with: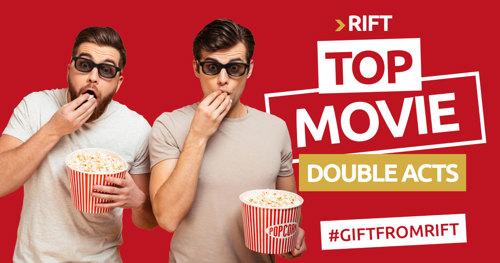 10. Nicholas Angel and Danny Butterman (Hot Fuzz)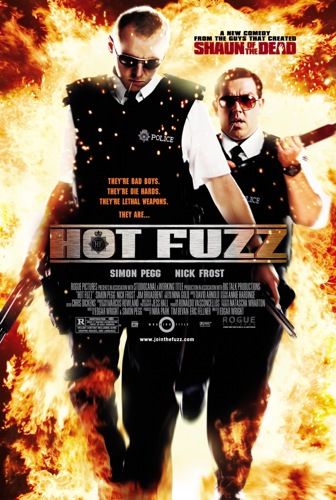 Expectations were high after the runaway success of Simon Pegg and Nick Frost's previous on-screen team-up in Shaun of the Dead. Even so, Hot Fuzz managed to live up to it with another fantastic pairing. Angel is a highly skilled and relentless lawman, while Danny offsets him beautifully with the innocence and enthusiasm of a 280lb Labrador puppy.
9. Raymond Tango and Gabriel Cash (Tango & Cash)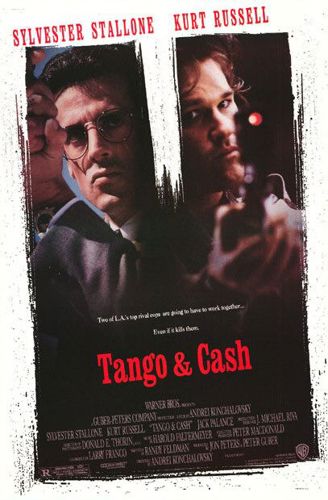 Two top-tier action stars at the height of their macho cheesiness, Sylvester Stallone and Kurt Russell somehow manage to play against type in a film that almost parodies the movies they were known for. Stallone's up-tight Tango is a world away from Rambo, while Cash's wild, rule-breaking Cash is as far from the quiet menace of Snake Plissken as you can imagine. Despite that, it all works so damn well.
8. Mike Lowrey and Marcus Burnett (Bad Boys)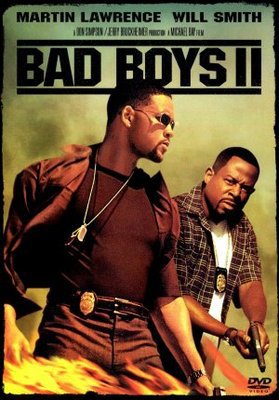 Bad Boys was the film that dared to ask the question: what if a stand-up comedian and the Fresh Prince of Bel-Air teamed up to fight drug cartels? The answer, surprisingly enough, was two very loud movies' worth of explosions, bullets and speeding cars. Bad Boys made a credible action star out of Will Smith, and really showed off the magic of putting two extremely sharp wits on screen and letting them go.
7. Jake and Elwood Blues (The Blues Brothers)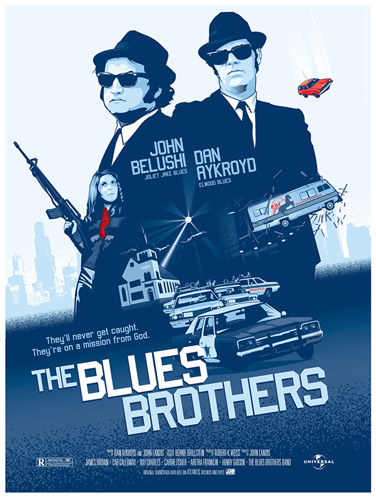 The Blues Brothers is recognised as a true classic, with a tonne of on-screen talent and an absolutely killer soundtrack. It's the unflappably deadpan performances of Dan Aykroyd and John Belushi that hold the thing together, though. That, plus a bazooka-wielding Carrie Fischer. What else do you need?
6. Thelma Dickinson and Louise Sawyer (Thelma & Louise)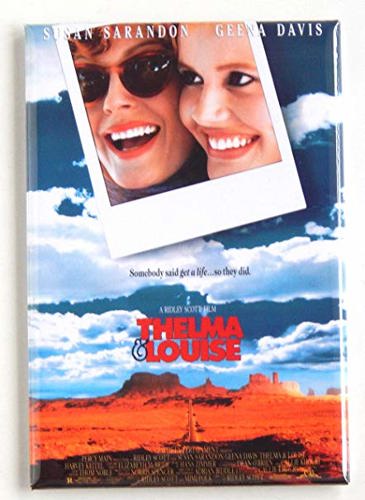 Two women on the run from the law and their own lives, Thelma & Louise put a savage, free-spirited spin on the "buddy movie" format. It's a crime thriller, a road movie and a who's who of powerhouse acting talent. That final moment at the Grand Canyon still gives us chills
5. Agents J and K (Men in Black)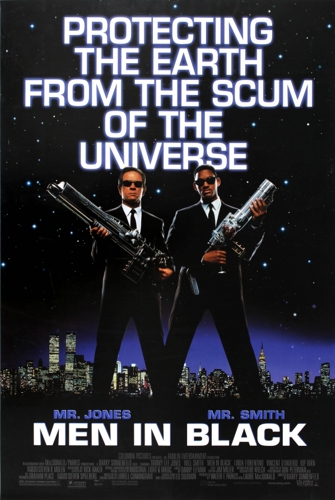 Based loosely on a comic book (it's true; look it up), Men in Black took the traditional "rookie cop meets grizzled veteran" formula and gave it a fast comedic spin – before throwing a bunch of aliens, weird gadgets and conspiracies on top. It's an insanely chaotic film with Will Smith and Tommy Lee Jones taking it just seriously enough at the centre to hold it together.
4. Sherlock Holmes and John Watson (Sherlock Holmes)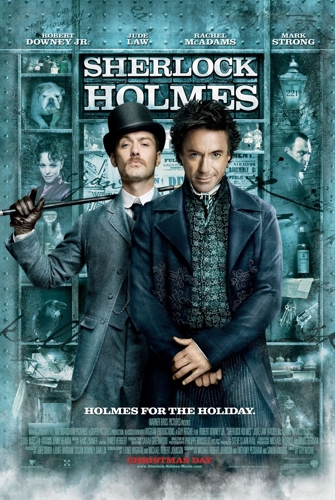 One of the greatest pairings in literary history, we're picking the Guy Ritchie re-imagining for inclusion in this list. Both characters are instantly recognisable, despite being completely different from their previous cinematic versions. Robert Downey Jr's Holmes is a self-destructive genius with an uncanny gift for predicting an opponent's every move, while Jude Law's Watson loses every atom of the bumbling sidekick act the character's been lumbered with since the black-and-white days.
3. Martin Riggs and Roger Murtaugh (Lethal Weapon)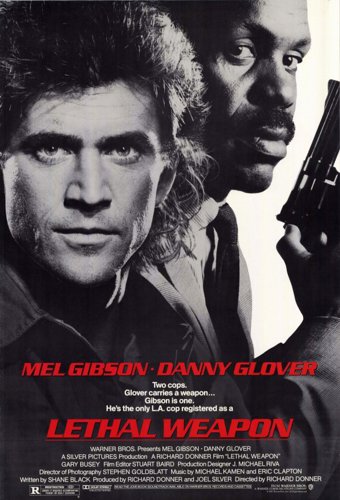 We're into all-time classics now. Riggs and Murtaugh have to stand as one of the top movie double acts ever. Pretty much every buddy cop flick since Lethal Weapon is just an aftershock of the original quake. Unforgettable one-lines, breathtaking action, moustaches and feathered hair – Lethal Weapon has it all.
2. Robert LeRoy Parker and Harry Alonzo Longabaugh (Butch Cassidy and The Sundance Kid)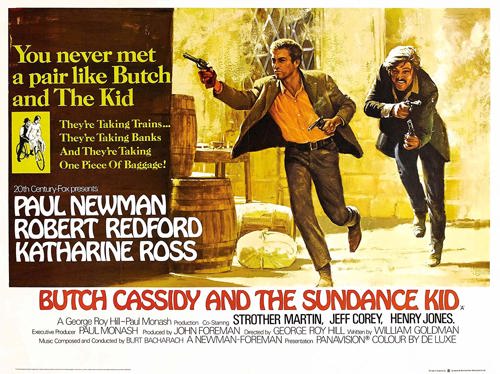 Another all-time great duo, Butch and Sundance (don't worry if you didn't recognise their real names; we had to look them up, too) gave us a perfect example of the "loveable outlaw" type. Butch is an amiable talker, while Sundance is a straight-faced straight shooter. Together, they took us on a Hell of a ride and went out in a blaze of glory. Honestly, what more could you ask?
1. C-3PO and R2-D2 (The Star Wars Saga)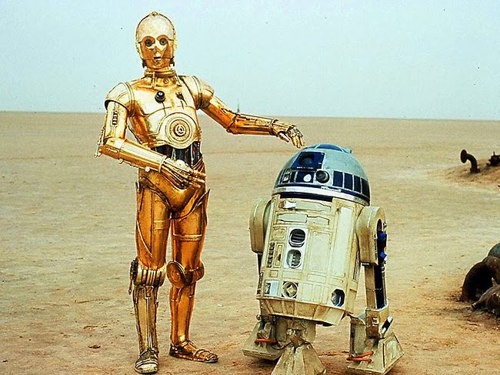 When you think about on-screen double acts, you've got to go a long way to beat the pairing of Threepio and Artoo. They've stuck with each other through, to date, nine movies and three violent galactic regime changes. Sure, they occasionally argue or bump each other out of repulsorlift skiffs, but at the end of the day they always find their way back to each other. That's why we're picking the Star Wars galaxy's greatest robromance for the number 1 slot in our list.
So, what other great double acts would you put on your personal list?
Check out our Buddy Movie polls and games over on Facebook – and while you're there remember to tag your friends!
Win £1000 each for you and a mate at Christmas
Be the best buddy you can an keep referring your mates to RIFT for their yearly tax rebates.
With Refer a Friend, you get a cash payout every time someone you've referred to us claims their refund with RIFT. On top of that, our Double Acts scheme means you both get even more chances to win one of our regular prize draws, with a top prize of £1,000 in cash for you AND your mate just in time for Christmas! How's that for being a good friend?
RIFT are the UK's leading tax rebate and tax return experts and have been since 1999.  If you think you might be owed cash back use our tax rebate calculator to get a free instant estimate of how much your rebate could be worth.
---