Getting Started with Self Assessment Tax Returns
HMRC Self Assessment Tax Returns are one of the ways the taxman works out how much UK taxpayers owe. Even if your income's already taxed by PAYE, you might still have to file a UK tax return to declare any other income or claim a tax rebate. When you file a Self Assessment tax return online, you're telling HMRC what income you have and how much you're spending to stay in business. Self Assessment returns are designed to be as simple as possible, but it's very easy (and often expensive) to get them wrong. Most people choose to handle their Self Assessment online, but it's possible to do it on paper if necessary.
HMRC Self Assessment tax returns are very different from the Pay As You Earn (PAYE) system most people use. Under PAYE, tax is deducted automatically from wages, pensions and savings. People and businesses with other income must report it in a Self Assessment tax return, even if you already pay tax on any income you get from an employer under PAYE.
Self-employed tax returns mean keeping business records if you're self-employed, so be sure to keep them handy when the time to file comes. You'll also need to consider things like payments on account each year. These involve paying 6 months' worth of tax in advance on the 31st of January and 31st of July each year. It's also worth understanding what you can claim on your expenses when you do your tax return. HMRC will use the information you give them to calculate how much you owe. If you're self-employed, a Self Assessment tax return is the main way to sort out your allowances.
Self Assessment Deadlines
What are the main Self Assessment deadlines?
By the 31st of January, you have to file your online tax return for the previous tax year, and pay any tax you owe.  Miss this by just one day and you're already looking at a £100 fine. You should get yourself registered as self-employed as soon as possible after you start trading. The deadline for getting yourself registered is the 5th of October in the year that you started your self-employment.  Miss that, and you're risking penalties based on the potential lost tax. 
Important Self Assessment deadlines include:
| | |
| --- | --- |
| 31st of January | This is the big one, you have to file your online tax return for the previous tax year and pay any tax due.  You'll also have to make the first of any payments on account you need for the following year. |
| 5th of April | The end of the tax year.  Soon after this date, you'll be contacted by HMRC to file your Self Assessment tax return. |
| 31st of July | If you're making payments on account, this is when the second one's due. |
| 31st of October | If you're sending in a paper Self Assessment tax return, this is the deadline for it. |
If you miss the deadline for a good reason, you may be able to steer clear of the penalties.  HMRC will expect you to be extremely up-front and co-operative, though. You can read more about penalties for failure to notify on the HMRC website. Keep in mind that you may also need to register separately for VAT. Again, check the HMRC website for details.
Technically, you can submit your Self Assessment tax return at any time after the end of the tax year, as long as it's filed by the 31st of January the following year. That said, it's always better to get it done sooner. For one thing, you'll know earlier how much you owe. That means you have time to plan or save up for making the payment.

Missing the tax return deadline lands you in an automatic £100 late-filing penalty. Those fines ratchet up further after 3, 6 and 12 months. A genuine reason might stop the penalty pain, but don't count on it.
Fines
What fines are charged for missing tax return deadlines?
There's almost no acceptable excuse for missing Self Assessment tax return deadlines, even if you don't owe HMRC anything. If you do miss a deadline, interest is charged on both unpaid tax and unpaid penalties, so it's vital you don't get in a position of increasing fines just because it "slipped your mind" or you "didn't have time".
There are very few reasons that HMRC will accept as valid for late filing or payment. If you do need to file late then it is crucial that you let them know as soon as possible to show that you're doing your best to fix things.
Penalties for missing the filing deadline of 31st Jan:
Automatic £100.
3 months late: daily penalty of £10 per day up to 90 days.
6 months late: 5% of tax due, or £300 if greater.
12 months late: 5% or £300 if greater.
Things only get worse if the taxman suspects you're deliberately holding back information that would let him work out the tax due.
Penalties for late payment:
30 days late: 5% of tax due.
6 months late: 5% of tax outstanding at that date.
12 months late: based on your behaviour.  If HMRC thinks you're deliberately hiding information, you're looking at 100% of the tax due, or £300 if greater. If they think you've missed the deadline deliberately without concealing information, then you can expect a penalty of 70% of the tax due, or £300 if greater. You might get a reduction in the penalty by being very up-front or volunteering information before being asked.
Who needs to file?
Who needs to do a tax return?
Tax returns aren't just for the self-employed.  There are lots of reasons why you might need to file one each year. You might have additional sources of income outside of your main job, for instance, or be the director of a company. Here are a few of the main examples:
Registering for self-employment
How do I register for self-employment?
When you start working for yourself, registering for Self Assessment is Job One. You've got to do it as soon as possible, and you'll get fined if you wait too long. The deadline for registration is the 5th of October in your business' second tax year. Don't miss it!
The easiest way to register for Self Assessment is by doing it online.  Here's how:
Visit the HMRC website and create a Government Gateway account.
You will then receive your Unique Tax Payer Reference number (UTR).
You will also receive an activation code to log into your account for the first time.
You can then complete the registration form.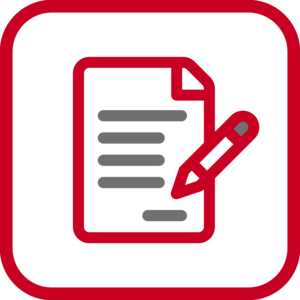 You can also send your registration form by post, but you've still got to go online to download the form anyway.
To register as self-employed and to get your UTR number, you'll need to have all the following information to hand:
Your name.
Your address.
Your National Insurance number.
Your date of birth.
A contact telephone number.
A contact email address.
The date you started as self-employed.
The type/nature of your business.
Your business address.
Your business telephone number.
If you're a self-employed subcontractor in the building trade, you've also got to register for the Construction Industry Scheme (CIS). When you're paid through CIS, your contractor has to chisel off a hefty chunk of your pay before you get it. That money goes straight to HMRC. It's supposed to act as "advance payment" toward the tax and National Insurance you'll owe. Your contractor doesn't have any choice about this; it's just how the law works.
UTR Number
Do I need a UTR number to be self-employed?
A UTR (Unique Taxpayer Reference) number or tax reference is a 10-digit code that's unique to either you or your company. Your UTR number identifies you personally with HMRC for things related to tax.
There are a number of ways of finding your UTR if you already have one. It's 10 digits in length and is quoted on previous tax returns and other documents from HMRC, including:
Your "Welcome to Self Assessment" letter (SA250).
Your Self Assessment tax return.
Notice to file a tax return.
Statement of account.
Payment reminders.
If you've already registered for the online services area of the HMRC website you can log in and find your UTR number there.
When you're ready to start filing Self Assessment tax returns, you'll be applying for a UTR as part of your registration. It might take a while to get your UTR number from the taxman. Make sure you leave enough time to get it before you have to file your first return. A couple of months should be enough to be sure of it.
You'll need to pass a series of security checks to allow HMRC to confirm your identity. Once this has been done they'll post your UTR number to you, which can take up to 7 days. This is the only way HMRC will send your UTR number to you, so get a move on if it's approaching the tax return deadline!
If you've lost your UTR number, or the above correspondence, your best option is to contact HMRC directly.  UTR numbers are unique, so make sure you keep yours safe.  A UTR could be used for identity theft if it falls into the wrong hands.
Companies have UTRs as well as individuals. The company Unique Taxpayer Reference (UTR) will have been issued by HMRC when the company was set up and registered. It can be found on documents HMRC have issued, such as the "Notice to deliver a company tax return" (form CT603).

Your company's UTR will be included in the first letter you receive from HMRC at your registered office. It will be printed next to a heading like "UTR", "Tax reference", "Official Use" or "Reference". HMRC will use the UTR to identify your company whenever you contact them about tax.

Your company's CRN (company registration number) is not the same as your company Unique Taxpayer Reference (UTR). Your company number is officially known as a Company Registration Number (CRN). It's issued by Companies House immediately upon incorporation, is unique to your company and is displayed on your certificate of incorporation. You must provide this number whenever you contact Companies House.
CIS
What are CIS tax returns?
Under the Construction Industry Scheme, you're essentially being taxed right from the first penny you earn, without getting your tax-free Personal Allowance. It's supposed to crack down on tax evasion in the construction industry, but in reality it's the honest subcontractors that are carrying the load.
The news isn't all bad, though. You can claim back the extra tax you've paid in your Self Assessment tax return. That's right: even though you've already had 20% of your money taken by HMRC, you still have to file a return. If you've paid too much tax, you can get a tax refund.
If you're working via the Construction Industry Scheme (CIS), you'll be required to file a Self Assessment tax return after your first year of trading and in subsequent years. You'll complete your tax return at the end of the tax year in April and pay any taxes that are due by the following January.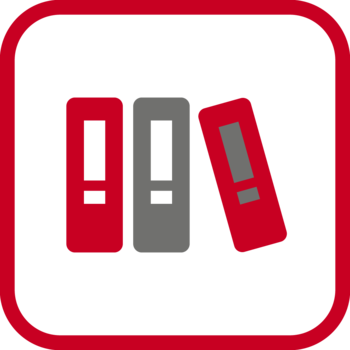 Yes, you will pay tax "at source" (your tax is taken off your wages before you get them), most likely at the rate of 20% of your income. However, this doesn't mean you are "employed". You still count self-employed under CIS – even if it doesn't feel like it. The big difference is that this means you'll still have to do Self Assessment each year. Not filing those tax returns each year brings three very serious problems your way:
You're not getting your tax-free Personal Allowance.
You're not getting any of the tax relief you're entitled to for your work expenses.
HMRC's going to come after you for failure to file!
When you're a subcontractor running a Limited Company of your own, the deductions your contractors make can be used to bring down the Corporation Tax you owe. Alternatively, you might just be able to get it refunded by the taxman.
When you're a contractor with subbies to pay, you have to send a regular report to HMRC about all the CIS deductions you've taken from their earnings. You do this on a monthly schedule. It makes no difference if your subcontractors are individual people or companies themselves. It's just another way of taking tax out of their pay, the same as you would via PAYE.
If your company's doing work for a contractor, and you aren't using subbies, the contractor will handle your CIS deductions. If you're registered for CIS, you'll lose 20% of your pay to the taxman. If not, it'll be 30%. You might be able to apply for gross payment status, where no CIS deductions are made. Things can get sticky there, though, so you need to know what you're doing.
You'll report the amount taken out via CIS in your Employment Payment Summaries to HMRC. At the end of the tax year, there'll be an online form to fill in on the government website. HMRC uses those figures to work out how much to knock your Corporation Tax bill down by. If you end up in credit, you'll get a tax refund.
If your company's using subcontractors, but is doing work for another contractor, then your situation's a little more complex. Your contractor will still make CIS deductions before paying you, as normal. You'll then take CIS payments out of your subbies' pay. The amount you end up sending to HMRC depends on which is higher – the amount the contractor took from your pay or what you've taken from your subcontractors'. If you end up losing more in your own CIS payments than you're taking from your subbies' cash, then your Corporation Tax bill comes down to settle up. If it's the other way around, you'll end up owing HMRC money.
Student Loans
Self Assessment and paying back student loans
Payments toward student loans are handled through your normal Self Assessment paperwork. Anything you owe will be included with your main tax bill. Watch out if you're paying late; the fines will be the same as if you'd missed the tax deadline.
If you're making payments on account (advance payments on your tax bill), your student loan payments won't be part of them. Remember that you can make voluntary payments directly to the Student Loan Company if you want to. Those won't be included on your tax return, though, and won't reduce your actual tax bill.
Can I file online?
Can I file my Self Assessment tax return online?
Once you've registered for Self Assessment online, you can:
Check your account details at any time to see what tax you owe.
Make instant amendments to your return online.
Adjust your payments on account if your income changes from one year to the next.
Easily save an electronic copy of your return, or print a copy for your records.
HMRC's Making Tax Digital scheme is aiming to make tax simpler for individuals and businesses in the UK.  Part of that process is the new Personal Tax Account System.
Your Personal Tax Account gives you better access to and control over your personal information.  You'll also be able to check your tax code and state Pension and do things like track the tax forms you've submitted.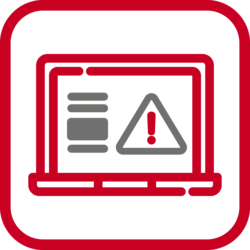 Documents required
What documents do I need to file my Self Assessment tax return?
Filing a Self Assessment tax return means showing HMRC a full picture of your finances.  Here are a few of the most important documents you need to hold onto:
Form P45, if you stopped working for an employer during the tax year.
Form P60, showing what tax you've paid.
Form P11D, if you get any "benefits in kind" like a company car.
Records of any Taxed Award Schemes or redundancy payments.
Details of any rental income or expenses.
Any savings and investment statements you've got.
Full details of all your income and necessary expenses from self-employment, plus and paperwork you have to back them up.
Other things to keep track of include extra income such as untaxed tips, incentive payments or benefits like meal vouchers. Depending on the kind of work you do, you might need to record your expenses for things like:
Travel to temporary workplaces (MOD bases, oil rigs, construction sites and so on).
Specialist tools, equipment or clothing - including laundry costs if applicable.
Food and accommodation expenses, if they're specifically work-related.
Remember, it's not just the self-employed who file Self Assessment tax returns. If you're claiming a tax refund for expenses of over £2,500, you'll need to use the system too.
How to pay
How do I pay my Self Assessment tax bill?
You can make your Self Assessment payments by:
Online or phone banking.
Clearing House Automated Payment System.
Debit card online (no personal credit cards).
Paying at your bank, building society or Post Office.
Sending a cheque.
BACS or Direct Debit.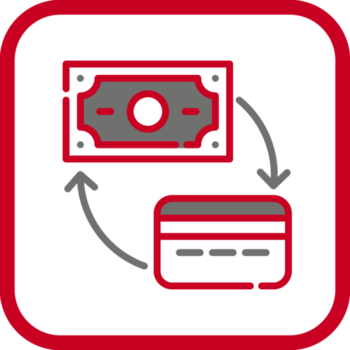 Payments on account
What are Self Assessment payments on account?
Payments on account are payments towards your next year's income tax. The amount you have to pay for each payment on account is half of your previous year's tax bill. So, if your previous year's tax bill was £2,500 (you only have to make payments on account if your tax bill is over £1,000), then each payment on account would be £1,250.
This is HMRC's way of spreading out the money you'll owe in your next tax bill over the year. They can be quite a shock the first time you're asked to pay them. However, they're really just designed to make paying your tax a little less painful.
When you file your Self Assessment tax return and your tax is calculated, HMRC assumes you'll owe about the same next time.When you settle up your tax bill in time for the normal deadline (31st of January), you also have to make your first payment on account for the following year. The amount will be half of the previous year's tax bill. Six months later, by the 31st of July, you'll have to make your second payment on account. Again, this will be for half of the previous year's total tax bill.
If you paid a total of, say, £2,500 on account for the year, but you find that you're actually due to pay £2,700 when you come to do your tax return, you'd pay a "balancing payment" of £200 to HMRC by 31st January the following year. Your two payments on account for would each be half of £2,700 (the previous year's tax bill). On the other hand, if your payments on account mean you've paid too much tax, you'll be due a tax refund.
Payments on account are for self-employed people, and apply to both your income tax and class 4 National Insurance contributions. If you need to make them, you'll see the amounts and deadlines when you sign into your HMRC Self Assessment website.