RIFT Wins Excellence In Customer Service Award​
31st March 2017
A great night was had by all at the Kent Invicta Chamber of Commerce Awards 2017 and RIFT was incredibly proud to see our Operations Director Kieran Brogan lift the trophy for Excellence in Customer Service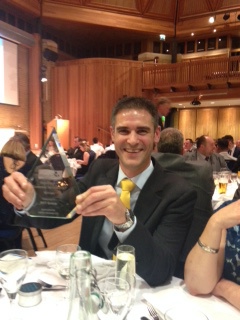 The standard gets higher and higher every year and it's an honour to be chosen as the winner in the Customer Service category.

In collecting the award Kieran said:
"This is a wonderful recognition of the hard work and dedication of the RIFT team. We're especially proud of this award for two reasons.

For RIFT as a local family business we believe it's vital to highlight and celebrate the successes happening in our county.

For ourselves it's great to be able to share the results of our focus on customer service and lead by example, demonstrating that it should never be just check box exercise. Our entire business is founded on this idea and it guides every aspect of our work from the newest recruit we've just welcomed right up to our chairman, Jan Post."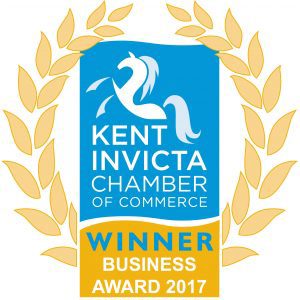 The result was the cherry on the top of a day of great customer service related news for us here at RIFT. Only that morning we were told by the ICS (Institute of Customer Service) that we've maintained our ServiceMark and scored a UKSCI rating of 82.3 setting us alongside Amazon, ASOS, M&S, John Lewis and Nationwide - some of the brands best known for customer service in the UK.

We believe that you're never going to have happy customers without a happy team, and so we were delighted to see that our employee survey results have climbed even higher and our employee satisfaction is way above the national average.

We're not ones to rest our laurels, though, and this morning it's back to the finding ways of making our service even better and making sure we support our customers not only at the crunch points of the new tax year, when making tax refund claims or submitting their tax returns, but our specialist teams are there to offer all the help and advice they need throughout the rest of the year.
RIFT is a family business and the whole team is part of that extended family. Winning the award and retaining our ServiceMark in one day are a great tribute to the strength and customer focus of everyone here.

In the last year we've developed our online customer service team in response to what our customers told us they wanted and it's interesting to see that the ICS has shown a 83% increase in customers wanting online customer support across all sectors.

Hearing all the great success stories last night was a real tribute to the vibrant and diverse business community of Kent.
Congratulations to all winners, finalists and everyone involved in the event. We hope you all had a wonderful time and look forward to seeing you all again next year!
---