The RIFT Roster: Wilf Hall​
25th February 2022
When you're dealing with the taxman, it's incredibly important to understand his rules and goals. A lot of people get into trouble by treating HMRC as "the enemy". The crucial point they're missing is that no one's trying to cheat you out of your money. In fact, HMRC actively wants you to claim it back. They just expect you to prove what you're owed before they'll fork it over.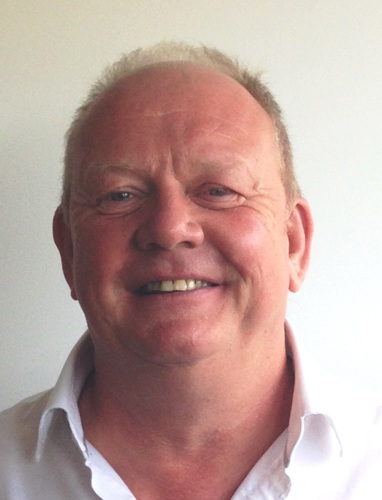 RIFT Refunds representative Wilf Hall understands all of this, because he's a former HMRC employee himself - and now he's here to help you claim what's yours. Here's what he has to say for himself:
How did you get here?
Before I came to RIFT I worked for HMRC. I started from school as a Revenue Assistant and worked my way up to being a Higher Grade Tax Officer. As HGTO I was responsible for a group of Tax Officers who collectively looked after the affairs of maybe 30,000/35,000 PAYE employees. I would check their work, authorise repayments etc and generally oversee what they did
In fact, I think that's a big part of why I was drawn to RIFT when I left. I'd seen first-hand how people tie themselves in knots over tax problems and confusion about the regulations when they're trying to do everything right and above board.
With over 1000 pages of rules and regulations to understand and apply, it's really easy to end up missing out on some the money you're owed when you claim a tax refund if you don't have expert help. If anything, though, it's worse when people claim too much or pay too little – even accidentally - and then end up owing money to HMRC that they no longer have.
Why did you choose RIFT?
RIFT are always looking for the people with the best knowledge to help their customers. My experience meant I had a lot of practical expertise to share that could help make people's lives that bit easier, so RIFT invited me to join their on-site team.
From my perspective, the position was particularly appealing since it linked directly into the things I'd found most interesting and rewarding at HMRC. As soon as I met with Robert Parker, RIFT's National Development Manager, though, I knew this was definitely the company for me.
Not only do they have real expertise in handling tax issues, but they genuinely care about their customers and work closely with HMRC and the industries their  to try and make things easier for everyone. That kind of one-to-one service is a rare thing to find in an industry that so often treats people as numbers on a chart.
What do you do at RIFT?
My work is surprisingly varied, and branches out a lot into other parts of the business. For example, although I spend a lot of my time on construction sites I spent time helping support the tax refund services RIFT offers to oil and gas industry offshore workers, for instance. To do this I spent time at Aberdeen Airport manning a tax refunds help desk so that they could come and talk to us about any problems and we could get to work on their refunds as they passed through on the way to the helicopters that take them out to the rigs.
Offshore work is notorious for having difficult travel and shift patterns. Working in tough conditions out on an oil rig, for example, makes it tough to find time for the precise little details of a complicated tax form. At the same time, dealing personally with HMRC can be a real challenge around the kind of work schedules you typically see in offshore jobs.
On a day-to-day basis, I work on finding ways to make our service better for our customers, arranging access to new site to make sure as many people as possible can get the info they need easily, and reaching out to new areas of the country. That's probably the most satisfying part of the job – letting people know that there's professional, personal help on offer with all their tax worries.
Talking to HMRC can be stressful and difficult – and I've seen that from both sides, so to speak. The terrific thing about RIFT is that we aren't just there for the duration of a customer's claim. We're available all year round to answer questions and fix problems before they arise. Plus, when the dust settles, seeing someone get a hefty tax refund that they'd have missed out on otherwise is just a great feeling.
Where can people meet you?
I look after the North West Region, but more recently have been travelling to the West Midlands, Staffordshire, Stoke, Telford, Wolverhampton, Birmingham etc to explore new territory and look to develop the brand.
RIFT is the UK's leading tax rebate and tax return specialists, helping people claim tax back from HMRC since 1999.
---