The RIFT Roster: Martin Russell RIFT Armed Forces Liaison Officer​
27th June 2018
At RIFT, we pride ourselves on our expertise. After all, that's what made the leading tax specialist company in the UK. It's also why we make sure we hand-pick the very best people to work with us – people like our RIFT Armed Forces Liaison Officer, Martin Russell. An experienced military veteran, Martin's background made him ideal RALO material, so we were thrilled to bring him into the RIFT team. Here's what he has to say for himself:
How did you get here?
I'm recently retired from the UK Armed Forces, after serving in the infantry for 24-years. My experience from that time is pretty wide-ranging, with a lot of time posted away from Regimental Duties at places like ATR Winchester and the Infantry Battle School. My last role before retirement was leading a specialist advisory team.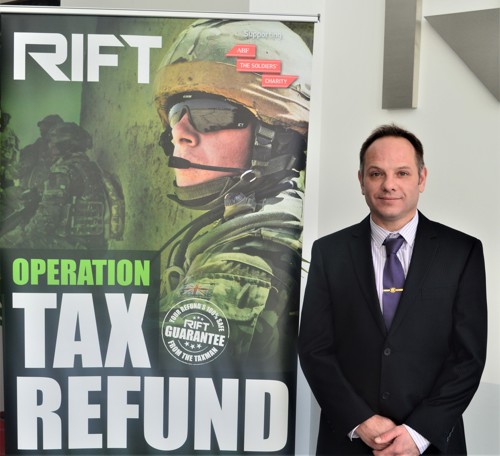 It was a great opportunity to travel the world, providing technical advice to the DIT DSO government department on infantry weapon systems.
Why did you choose RIFT?
After I retired, I knew I wanted to carry on offering support and benefit to serving MOD personnel and veterans throughout our military communities. I was immediately drawn to RIFT because it's a family-run business that holds true to many of the same values and standards as the military. That meant I was able to relate to the company straight away.
RIFT has built strong ties to the military through their partnership with ABF The Soldiers' Charity, and their commitment to the Armed Forces Covenant sends a strong signal about that support.
If you don't know, RIFT stands for Reliability, Integrity, Friendliness and Tenacity. These are all key qualities to me, and they absolutely deliver on them. This meant that I was quickly able to find my feet in my new role. It's challenging and exciting, and I wouldn't have it any other way.
What are your duties as a RIFT Armed Forces Liaison Officer?
My role at RIFT is about maintaining relationships with unit personnel. That's such an important part of the RIFT service – individual attention to people's specific needs and situations. It's important to make sure that everyone's happy with the service they're receiving, naturally.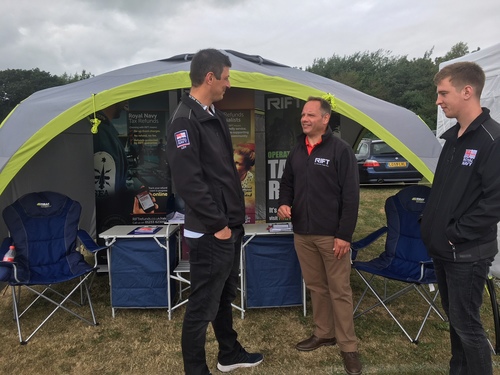 On top of that, though, raising awareness is a core part of the job. That means ensuring that personnel have all the information they need to confirm that they've got a tax refund claim. It means answering questions and explaining often intricate processes clearly and accurately.
Most of all, it's my responsibility to help people get the very best out of the service and support that RIFT offers. There are far too many former and serving MOD personnel who are missing out on money they're owed by HMRC. It's a serious problem faced by a lot of Armed Forces families, and working with RIFT gives me the best tools in the business to tackle it.
Find out more about tax refunds for the Armed Forces and see if you're owed a refund by HMRC by using our free tax refund calculator.
Contact Shaun Micallef-Green (Head Armed Forces Liaison Officer) if you would like to discuss a briefing at your event or location.
---