The RIFT Roster: Kim Teasdale​
12th July 2018
Kim Teasdale is one of RIFT's most popular on-site representatives. We love working with determined, enthusiastic people with a strong understanding of what our customers need. With her extensive experience as a painter and decorator, Kim really knows her way around the building trade.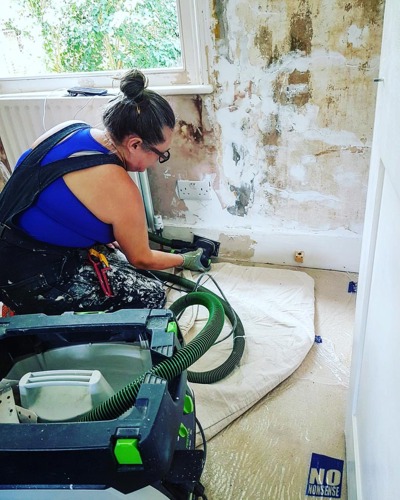 Construction, at its heart, is about people – and Kim's just as comfortable organising teams on a building site as she is talking over the smallest details of a client's cherished home. We recently managed to catch hold of Kim to talk about how she approaches her work with RIFT. Here's what she had to say for herself.
How did you first get involved in UK construction?
I arrived in London back in 2003, coming over from Cape Town in South Africa. Before that, I'd worked as a scenic painter on film sets, and now I was looking to branch out. My first job was as a painter for a small building firm. It was a good foot on the ladder, but the company sadly folded after about 9 months.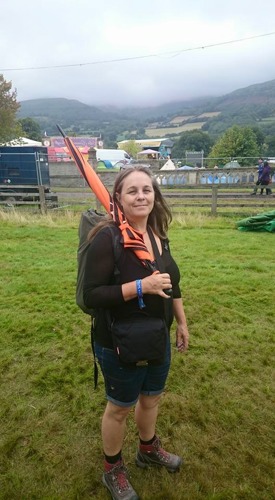 After that happened, I started working through construction recruitment agencies. I got to work on a wide range of projects, big and small, and I stuck it with for almost 10 years. It was great experience, but I eventually outgrew it and decided to go my own way a bit more.
Was it unusual to find a woman on a construction site back then?
It still is now, honestly! I'd actually expected to find more of an even balance of women to men, but quickly realised that wasn't the case. In fact, the trend still seems to be heading relentlessly downward.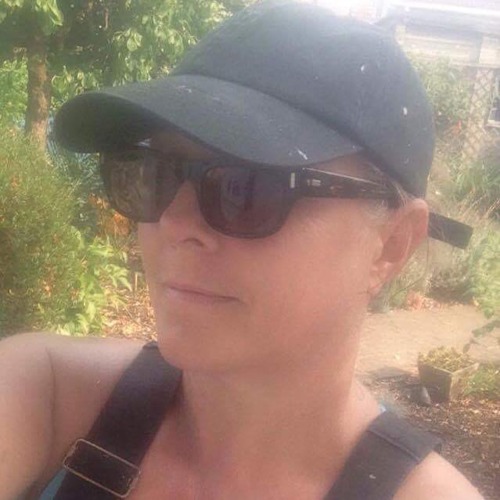 The shame of it is that there are so many opportunities out there for women in construction. There just isn't the encouragement and support they need. That really needs to change – particularly given the skills shortage we're facing.
Are there any projects you worked on that you're particularly proud of?
In 2012 I was the lead hand on the external restoration of the Corinthia – one of the top luxury hotels in Central London. I painted around 9,000m2 in 8 months, and it still looks great today!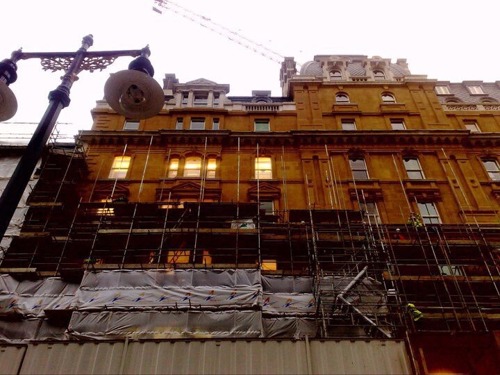 On that job I was the only female manual worker in a crew of 800, which gives you an idea of how unbalanced things are.
Once you started looking beyond recruitment agency work, how did you go about preparing to spread your wings?
While working on sites, I purposely sought out the experienced painters to work alongside. I wanted to learn as much as I could about everything. That meant learning my way around new products, techniques and management systems.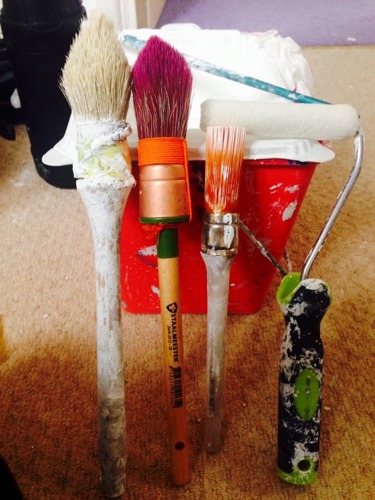 As a subcontractor, I didn't have a lot of job security. I could basically be asked to leave at any time without pay. What's worse, I would then face the worry of finding a new job to work on, and had to take pretty much anything that was offered.
Something I very much wanted to be able to do was source my own clients. Being my own (and only) boss also meant that I could focus on the kind of work I enjoyed most: private homes. I had to teach myself a lot of new painting skills to get ready, but that was really only half the battle.
What was the other half?
There's a lot more to running a business than simply being good at the job. You've also got to be good with people. When you're in someone's home, there can be stress. The client is worried about money, obviously, but there's more to it.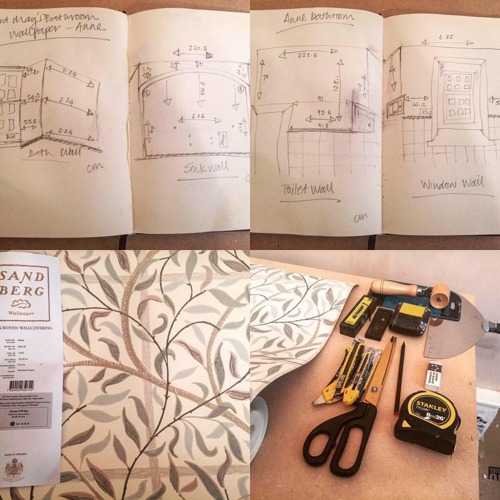 People have a lot of memories tied up in their homes. A lot of emotion. It's so important to be respectful of that. It can start with something as simple as good eye contact and a reassuring handshake.
Likewise, a genuine compliment about the property can go a long way towards showing that you understand what it means to them. However you achieve it, you need to establish that crucial trust. Let them know that their home's in good hands.
How about the more technical side of building a business? How did you go about getting a foothold?
Social media was a big part of that. Through Twitter, I set up a group and started developing an online presence. That gave me the opportunity to network with other decorators and companies. A few thousand followers later, I'm still going strong.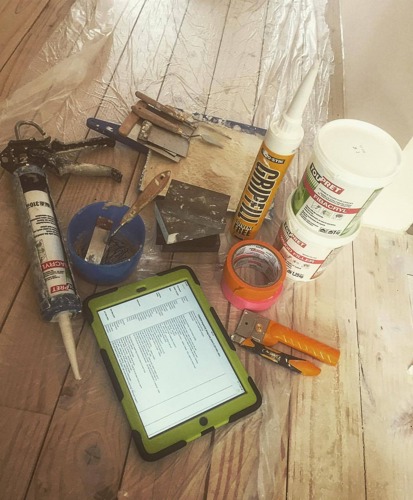 At the same time, I was networking through construction shows, getting a feel for the environment I was competing in. I looked into forming a working partnership with someone suitable, but in the end decided to go it alone.
You can follow Kim on Twitter @LondonRIFT
Any particular stand-out moments from your time as your own boss?
Well, I got to work on 2 series of The Great Interior Design Challenge for the BBC. That was a lot of fun, even if it wasn't a lot of money.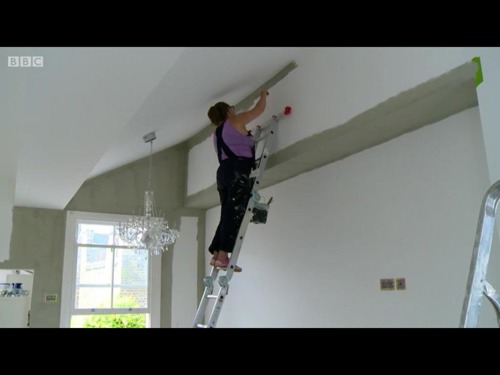 Beyond that, I've worked all over London and the South East, met a lot of diverse and fascinating people and hung a lot of wallpaper – which takes much more skill than most people realise. My job has taken me from film and TV sets, through major construction sites and right into people's homes. The locations have ranged from grotty to glamorous, but I've tried to approach each with the same pride, professionalism and personal touch.
How would you change the UK building trade if you could?
Get more women working in there! A woman on a construction site is always under scrutiny. Every manager and director always seemed to take a very close interest in the quality of my work. Also, even simple things like women's changing facilities or toilets are tough to get on-site.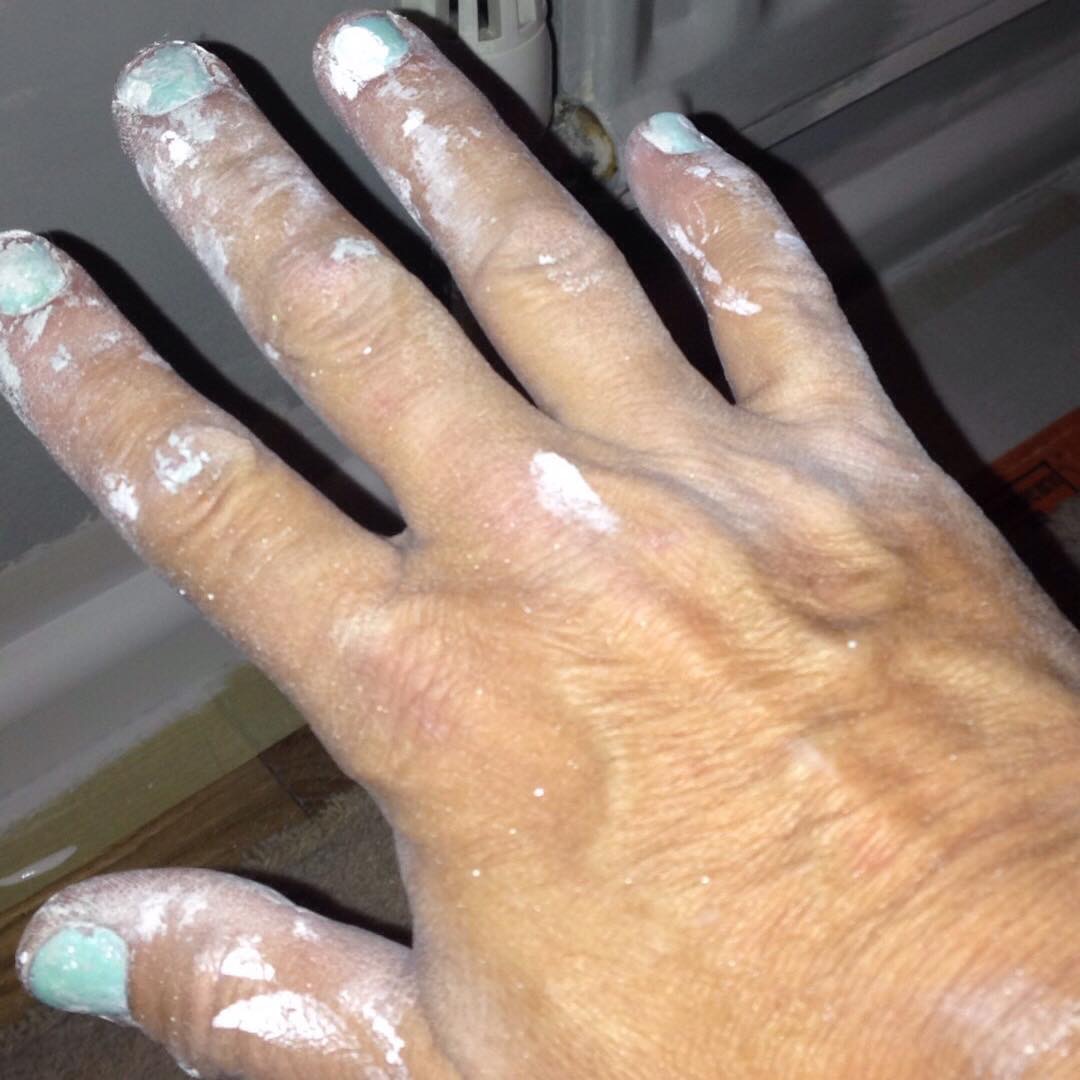 A lot of the time, I was made to feel like an inconvenience, even though no one could argue with the quality of my work. While I was still going through agencies, more often than not I would actually be told that they needed to check whether the main contractor would object to a woman working on their site!
Other than that, the painting and decorating industry can be pretty insular at times. I think it needs to be more open to new ideas, systems and products. Construction's a business that lives or dies on innovation, and these things are going to matter more and more as time rolls on.
Finally, what drew you to RIFT?
I joined RIFT because I want to make a difference to the industry, and have a positive impact on the lives of the people working in it. I see all of that reflected in what RIFT does, and the way they do it.
I'm really comfortable on-site, and I know the business well. Perhaps even more importantly, I know the people. I understand the challenges of the job, and of making the most of it – because those are my challenges too.
I'm spending less time up ladders these days, but I'm keen to offer a hand-up to everyone making the climb in a tough, demanding industry. RIFT gives me that opportunity, and that's why I belong here.
You can check if you're owed a tax rebate by using our tax refund calculator. Answer a few simple questions and get an instant estimate of your refund value.
---