Surviving The Self Assessment Struggle​
08th January 2019
With 10 million of us filing Self Assessment tax returns, and that number only rising each year, a few are bound to run into trouble.
Self-Assessment is supposed to be as painless as possible, but the taxman isn't going to hold your hand just because you're not a tax expert. You might be able to muddle through without tumbling into the biggest pitfalls, but that doesn't mean you're getting the best from the system.
Tax law has a lot of complicated twists and turns to it. It's easy to get tangled and end up paying too much or too little. With a hefty penalty lurking behind even innocent mistakes, you can end up losing more than just your cash.
With the 31st of January deadline looming, people up and down the country are scrambling to get their tax paperwork in order. Over 2,600 people filed their Self Assessment returns on Christmas Day last year, but many more are still keeping HMRC waiting as the countdown ticks away and that's a very dangerous thing to do.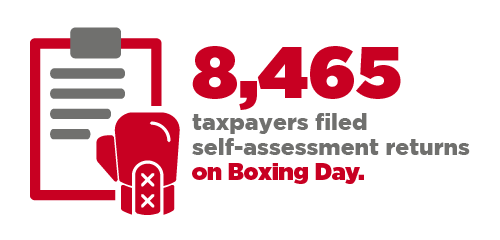 Filing just 1 day late will land you with an automatic £100 fine, and the longer you leave it, the more penalties increase. Last year alone that deadline caught out 750,000 taxpayers, from self-employed builders to private landlords, online sellers and company directors.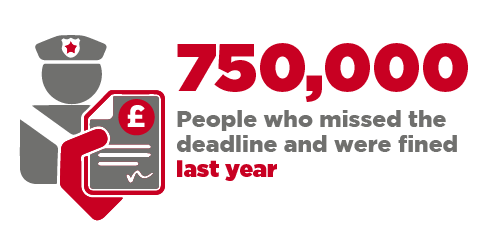 The problem is that getting Self Assessment right takes time, experience and expertise.
According to surveys, almost a third of people using the scheme find it too complicated and about 10% of us are taking over 5 hours to fill out the online paperwork.
The taxman feels he's done a pretty good job of making Self Assessment simple, but the truth is he just doesn't speak the same language as most people. 14% of people surveyed by Which say they are have trouble with HMRC jargon.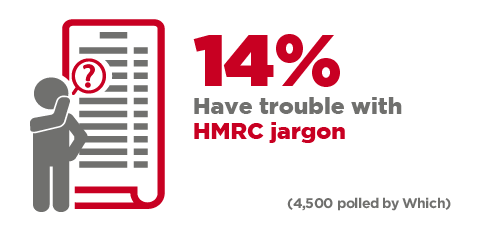 The forms are still full of legal jargon and difficult questions, meaning it's all too easy to get confused and give wrong or incomplete information. 28% of people in the same Which survey say they find it "very difficult" to understand the Self-Assessment forms.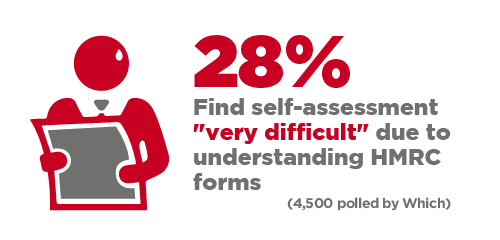 10% of people are concerned that difficulties with completing their Self-Assessment means they end up paying too much tax.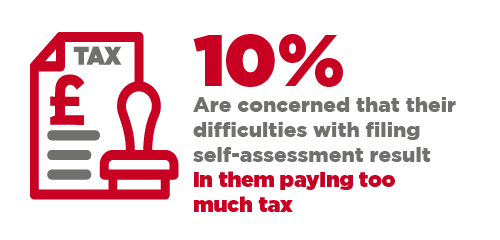 Misunderstandings over allowable expenses, for instance, can trip you up in two directions at once. If you don't understand how they work, you could miss out on tax relief you're owed - and claim for things you shouldn't at the same time.
HMRC is quick to pounce when they think you're over-claiming, but don't expect them to tell you if you're losing out. The taxman can only work with the numbers you give him, so whatever eligible expenses you miss are probably gone forever.
Coming out of the Christmas holiday, getting your tax sorted is probably just one of many things on your urgent to-do list. However, you'll wish you'd taken the time to get it right when the fines start piling up. Don't count on having all your records magically on-hand at the last minute, and don't assume HMRC will instantly solve your problems for you.
The taxman didn't even answer the phone to over 4 million callers in 2017. Of those who got through at all, 14% were left waiting over 10 minutes to speak to anyone. That's on top of the average of 4 minutes spent chatting to robots before they were even put through to a line with a human on the end of it.
The less time you leave to do your tax return, the harder it'll be to get the best from it. Get in touch to see how the UK's leading tax experts can help. Our tax return experts can keep both you and your money safe, and take all the stress and guesswork out of Self Assessment. Whatever tax problems you're having, you're always better off with RIFT.
---