RIFT Rewind: Top Foods of 1999​
01st May 2020
Even in lockdown, with the world ending and a new "new normal" coming every day, RIFT is still keeping the party going. We turned 21 this year, and we're looking back to 1999 to see what's different, what's the same and where we go from here. This time, we're counting down some of the UK's favourite foods from the year RIFT was born.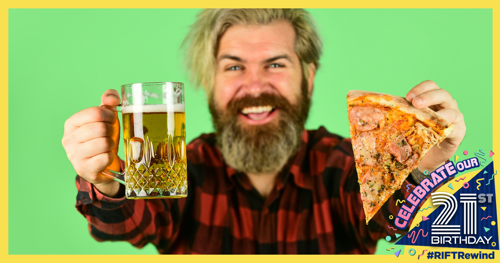 5. The Jacket Potato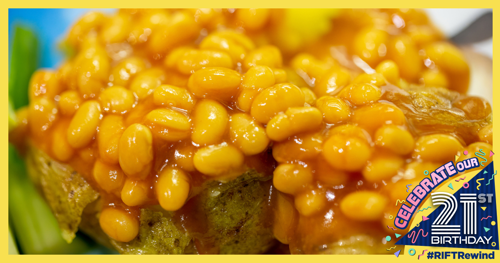 No, it's not glamorous, but there'll always be a soft, fluffy and still-steaming spot in RIFT's heart for the humble British spud. It was the sight of an elderly construction worker struggling across a muddy field to microwave a baked potato for his lunch that first inspired Jan Post to form a tax refund company and help people like him. That alone earns it a place on the list.
4: Traditional Sunday Roast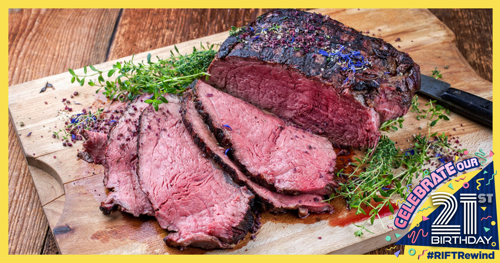 You really can't beat it. Beef, lamb or pork, roasted to perfection and accompanied by potatoes (roast or mashed), Yorkshire puddings and gravy (or mint sauce, if you're fancy). After a hard week at work, this is the ultimate culinary stress reliever. Just as heart-warming today as it was back in 1999. We can smell it now...
3: Spaghetti Bolognese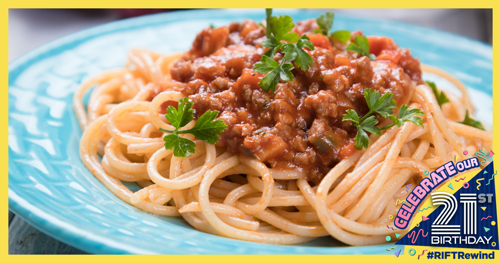 Spag Bol – every school-leaver's first kitchen experiment and still a reliable go-to when you've got sudden or unexpected mouths to feed. We've all got our own recipes, ingredient mixes and personal flourishes, simply because it's a very difficult dish to get wrong. It always hits the spot and makes even the most timid first-timer feel like a seasoned master chef. A list-topper in 1999 and still a crowd-pleaser today.
2: Toffos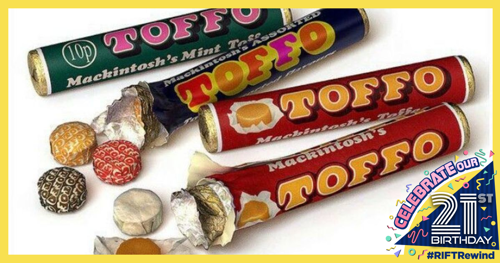 Okay, so it's not exactly a staple of British cuisine and you'd be hard-pressed to pinpoint any actual nutritional content – but do you remember how great these were? I mean, they came in a rainbow of flavours, lasted forever and could suck a filling out of your mouth at 20 paces. We could just as easily have given this slot to "edgier" playground favourites like Wham Bars, Nerds or those weird, foamy pink shrimp things that every pick 'n' mix stand used to have – but when it came to down-to-earth, dependable confection in 1999, Toffos were the way to go. Anyway, consider that a palette-cleanser for the main course...
1: Pizza
The more things change, the more they stay the same, eh? We'll leave aside the unpleasantness and deep divisions of the Pineapple Wars and concentrate instead on the things that unite us. Simple joys like melted cheese, rich tomato sauce and a clutter of toppings. Serve with garlic bread, barbecue chicken wings and an upcoming moment of profound regret on the bathroom scales tomorrow.
It being the 90s, we can't get away without mentioning the Teenage Mutant Ninja Turtles responsbility for our sudden collective love of t!he pizza. COWABUNGA, Dude!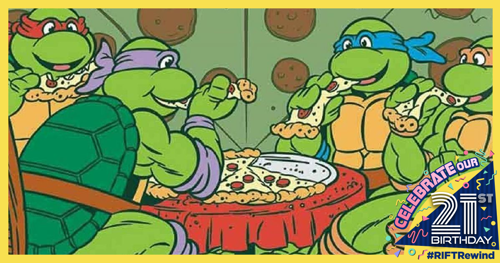 There's a point to be made in all this, of course. Food costs are one of the main things people often miss out on in their tax refund claims each year. Those daily fivers you're throwing around mount up over time, and mean you could be depriving yourself of an additional £300-£500 a year in refund cash. We're all supposed to watching what we stuff in our faces anyway these days, so why not use that information to stop HMRC eating away at your refund? Keep those receipts, snap a picture of those menu boards and keep checking back for more RIFT Rewinds as the year rolls on.
We're the UK's leading tax rebate and tax return experts and have been since 1999. Think you might be able to claim tax back? Check out our tax rebate calculator to get an instant estimate of what you could be owed.
---