The RIFT Tough Mudders raise £1245 for the Lighthouse Club​
26th September 2016
Huge congratulations to the team who completed Tough Mudder on Saturday and raised £1245.29 for our charity The Lighthouse Club.
It took the team about 4 and a half hours to complete the 12 mile course that included 22 obstacles like crawling under barbed wire, climbing 8ft walls, freezing through the Artic Enema and jumping from King of the Swingers! If you want to get a taste of the course then visit the Tough Mudder page and take a look at this video from last year's event:
Katie said:
"We had so much fun, it was definitely one of the best experiences we have encountered. We are all suffering from scrapes, bruises and achy bodies but it was so worth it and we can't wait to do it again next year"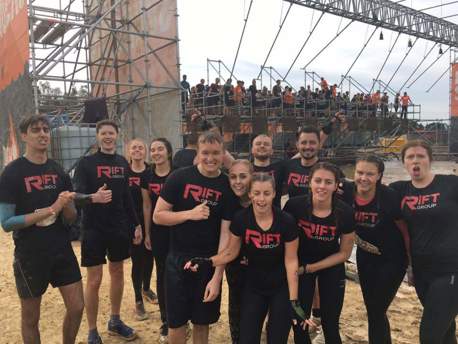 Unfortunately Gemma hurt her knee very early on so she had to come out by the second mile to be seen by the medics but she was still with us in spirit!
It's one of the hardest races there is, and we weren't without casualities. The report from the field said:
Coral managed to bugger her leg and slice her hand but after being strapped up by the medic she carried on with us like a trooper and finished strong! Seb also had to visit the medics at the end of the course to have his wrist strapped. This was due to helping everyone else and pulling us all up the Everest Wall being absolute team player throughout.
Even the sole coming off Byron's trainers didn't slow them down. Determined to make it through he did the rest of the course with just a sock on. This meant he had no protection on his foot but he didn't moan the entire time, what a legend! The aftermath of his shoes are attached in one of the pictures.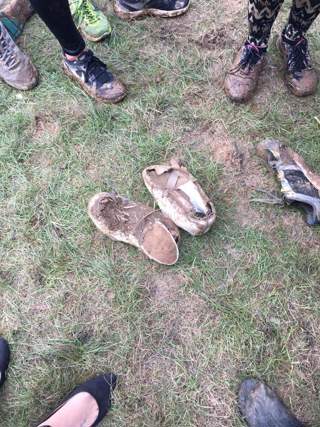 Everyone did so well and we're incredibly proud of our team who were amazingly determined, strong and willing team. They helped each other every second of the way and stuck as a group the entire time. We raised a massive total of £1245.29 for the Lighthouse Club so thank you to everyone who donated and gave their spare change.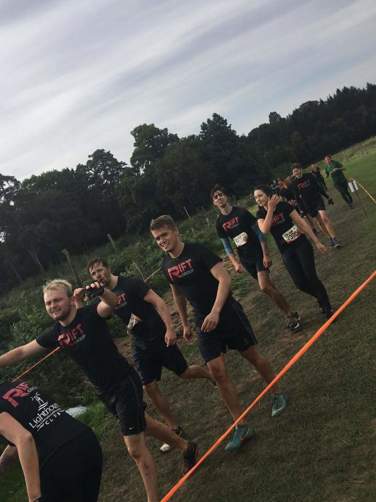 Steph, Connor and Andrea were there to provided moral support and take pictures on the day. Having them there really gave the team the boost they needed at the end to finish strong!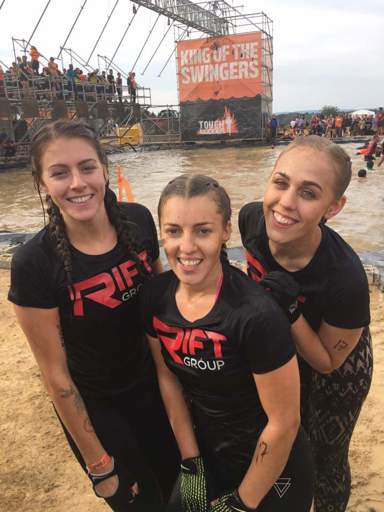 The Light House Club works to help those who fall on unfortunate times in the construction industry. Many of our clients have benefited from this charity over the years and many of our staff have contributed to them in different ways. This is perhaps one of the craziest but still – everyone loves a challenge right?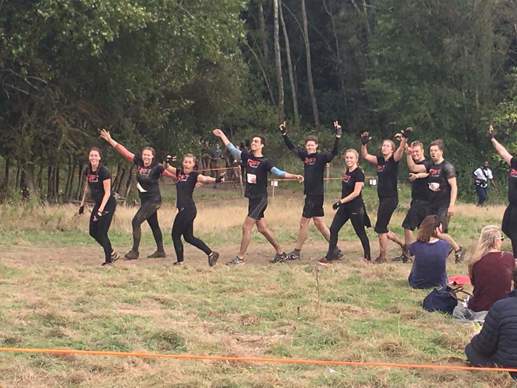 The team were:
Anna Moon, Naomi Caulfield, Amy Ballantyne, Adele Patrick, Lauren Bowler, Gemma Wilkins, Coral Allon, Lauren Hines, Joseph Harvey, John Bennington, Kyle Barradell, Sam Cook, Sebastien Clark, Byron Colman, Michael Brankin and Katie Banyard.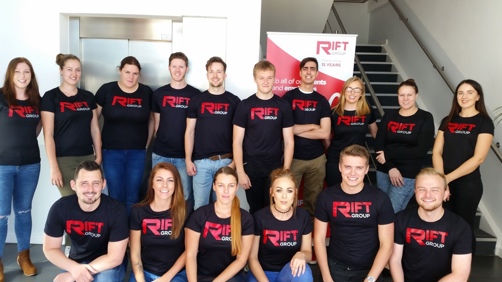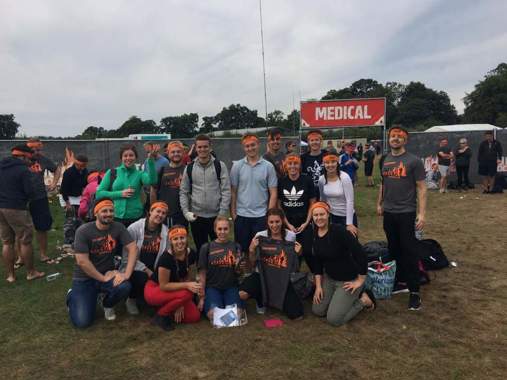 ---