Holiday Planning at Work​
12th July 2019
Do you ever find your mind wandering at work? Whether you spend your days stuck behind a wheel, a desk or a noisy chunk of heavy machinery, long, repetitive hours have a tendency to drag. When they do, it's only natural that your thoughts drift toward the kind of things you'd rather be spending your time on. For a lot of us, especially this time of year, that means holiday planning.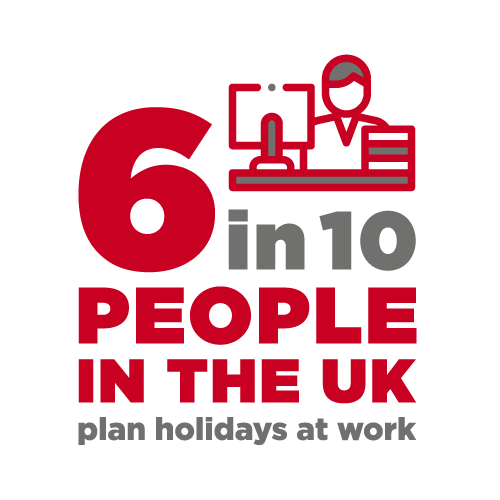 In fact, enough of us are checking out potential holiday spots on our phones and computers during work hours that it's actually having a measurable impact on UK businesses. According to a survey commissioned by Finder.com, almost 6 in 10 of us are at it – and that only counts the ones who are prepared to admit it. The research compared survey results with stats from the Office for National Statistics and came up with some startling findings. Long story short: the Brits love their holiday planning.
On average, a typical UK worker is taking almost half an hour out of their work week to mastermind their perfect family break. Over a year, that's the equivalent an entire bank holiday weekend spent on plans and preparations!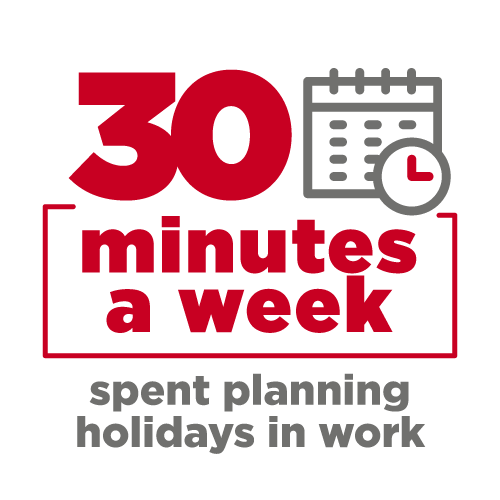 There's a cost to that, of course, and over time it all stacks up. Every year, by these figures, well over £9 billion across the UK are being wasted paying workers who aren't working. That's like losing the sum total of every single unclaimed annual UK tax refund every week – along with 125 million working days a year!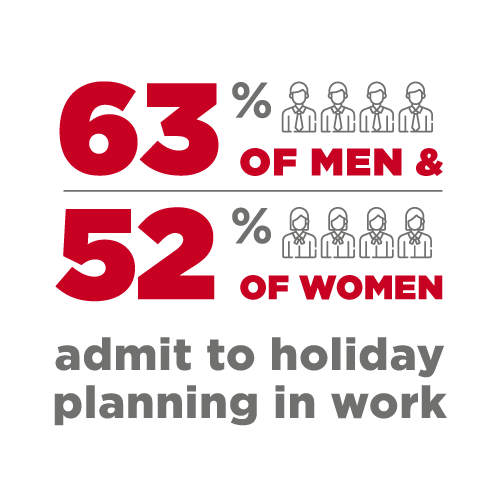 As for who's making all these plans, it turns out that men in London are probably the worst offenders. Overall, 63% of men in the survey admitted to getting distracted at work by trying to nab a good holiday deal. Women tend to be a little more focused, with only 52% saying they spent work hours shopping around. Men also tend to spend 7 minutes longer doing it, at 33 minutes a week compared to 26 for women.
The time spent mentally plotting out holidays ranges from 21 minutes per week in East Anglia right up to 39 minutes in London, with most regions floating around the high 20s to low 30s. There's also an age factor at work, with the much-maligned Millennial bracket clocking in the highest percentage of holiday planning time wasters at a whopping 74%. Generation X-ers and Baby Boomers are a little more disciplined in their skiving off, at 57% and 40%, respectively.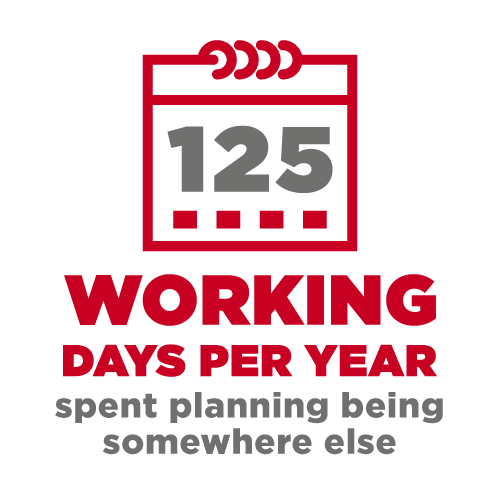 To be fair, we get it. When people get back to us with reports of how they've spent their tax refund cash each year, family holidays are always right up at the top of the list. That's also why our recent Refer a Friend Star Prize of £1,000 in holiday vouchers was among the most popular prizes we've ever offered.
Wherever you're jetting off to this year, and wherever you're making your plans, don't leave without claiming your annual tax refund with RIFT. We're the UK's leading tax rebate experts, and we've got 20 years' experience in sending the taxman packing. Just give us a ring or drop us a line to get your refund claim off the ground – and happy holidays!
---