HMRC's "Christmas Bonus" May Not Be That Simple​
05th December 2018
HMRC recently released an announcement of a "Christmas bonus for millions of workers" with the idea of a DIY rebate allowing workers to claim back money in time for the festive season. Fab news, right? Well, yes, but before you go diving into the claim tool it's worth stopping and thinking - rushed claims can end up costing you more than they're worth, especially if you get the cash in and spend it immediately.
Hurrying through your claim could not only mean that you miss out on the full rebate you're entitled to, but more worryingly it could mean that you end up over estimating the money you're owed and then end up landed with a bill from HMRC. That's not a fun way to start the new year.
We'd advise against rushing into claiming tax back with an expectation of getting a payout before Christmas, unless you're doing something very straightforward like a flat rate refund. There's a reason DIY isn't always the best way, and you definitely don't want to end up backed into a corner if you make a mistake.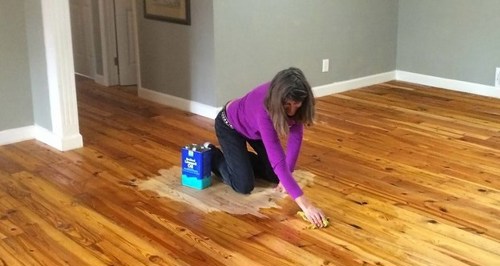 Of course, that's not a problem if you're a RIFT customer - even in the unlikely event that HMRC query your tax refund claim, our unique guarantee means we'll handle all enquiries for you and even cover any repayments they ask for, so your cash stays safe in your pocket.
We'll let our boss man Brad explain in his own words...
"We're delighted to see HMRC doing more to raise awareness of overpayment of tax by UK employees – this something we've championed for 20 years. The UK's tax laws allow workers to claim back tax on many of their work related expenses. For example, when people travel to temporary workplaces, they can reclaim some money from HMRC for their mileage, along with a range of other costs for uniforms, tools and professional fees.
Of the people who already know that they can make a refund claim each year, they often don't have the time or expertise needed to do it well. As a result, many workers are  still paying too much tax on their income each year, even when they've made their claim.
Money is always tight at this time of year, and it's really tempting to "just get a claim in" – but if that claim is incorrect, those people could end up have to pay back some or all of that refund and end up in a worse position than they are now. As with many things, if it's a simple job you can do it yourself, but if you want peace of mind that your refund will stay in your pocket where it belongs, it probably pays to get the experts in."
There you have it. For a safer way to get some quids in before Christmas check out our #MyDayRIFT competition over on Instagram, or just refer some friends to get their tax refunds done the smart (and safe) way with RIFT.
Still a bit baffled? Give us a call or try our tax rebate calculator so we can make sure you get back every penny you're owed - and keep it.
---