Game on: The Return of Football​
01st July 2020
It's been 3 long months since live football got the boot from British TV, with leagues dropping out of sight in the wake of the COVID-19 pandemic. Other sports have been affected just as badly, of course. Everything from cricket and tennis to ice hockey and horseracing has felt the impact of the coronavirus outbreak. Even this year's Wrestlemania took place behind closed doors, pre-taped and shown across two nights.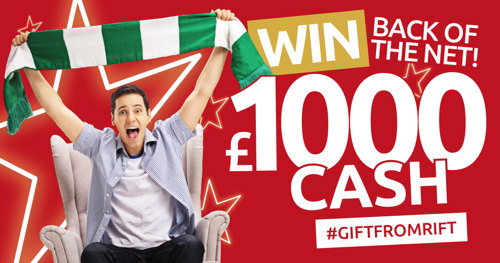 Football occupies a special place in the UK's heart, though. That's why its return to TV this month is something to celebrate. When Premier League fixtures kicked off again on the 17th of June, it felt like coming home. It might not have been the home we'd been used to, with empty stands and no cheering fans or playing up to the crowd. After 100 days wandering the wilderness, though, it was a welcome return nonetheless.
Watch your budget while you watch the match
All of the 92 scheduled matches are getting the TV treatment. They just won't all be getting it in the same place. Sky Sports has the rights to show 64 of them, but only 25 of those will be on a free channel. BT Sport gets 20 matches (not free, sadly), while Amazon and the BBC are dividing the rest up at 4 apiece. You'll have to scramble about a bit between channels to catch them all, but at least there's a fair-sized chunk of the live-up that you'll be able to watch without forking over some any extra cash.
That's actually a pretty important thing to think about these days. TV packages are starting to crop up to capitalise on the nation's thirst for football. Signing up to a long-term contract because of the live football it offers right now might not be your best play overall. A third of the Premier League games shouldn't be costing you any cash at all, so getting lured in by even a pretty good multi-year offer might not be the bargain it looks like. At the very least, you'll want to shop around a bit for a deal that fits the type of TV you want to watch. Even a slightly higher-priced contract might end up being a cheaper choice if you can get out of it sooner. Watch out for limited-time discounts on long-term contracts, in particular. You might be getting 50% off for the first 3 months, but you'll find yourself paying full whack for the remaining 21 with no way out.
As for Championship games, again, all the matches are being help under lock and key without fans. It's a strange spectacle, for sure – but the UK has already shown that it's up for it. A Sky subscription unlocks 30 of those 108 matches and the play-offs. You've got some pick-and-choose options here, with each club offering match streaming deals that should run you around a tenner for a live match. If you're a season ticket holder, though, you should be able to watch these for free rather than taking a refund on your ticket.
It's still a turbulent time out there, and the return of football doesn't mean we're out of the coronavirus woods yet. Getting the UK back on its feet will be a team effort, so there's no better time to score your workmates a tax refund with RIFT Refer a Friend. On top of the cash rewards you'll earn every time someone you refer claims their refund with us, there's a Star Prize of £1,000 on offer in our next prize draw. Get those referrals over the line for your chance to win.
---