Friends you can count on ​
24th July 2017
Are you experiencing a strange sensation of fellowship with other humans? Are you increasingly finding yourself driven to do favours for colleagues and acquaintances? It's nothing to worry about, you're just going through the first stages of early-onset International Friendship Day. The United Nations officially recognises the 30th of July as a day of celebrating kindness and cooperation. It you miss it this year, though, don't panic. Most countries seem to have shifted it to the first Sunday in August for convenience.

At RIFT, we're all about building friendships, whether that's teaming up with clients to claim their tax refunds or building a strong relationship with HMRC. So, in the spirit of International Friendship Day, we thought we'd take a look at how friendship affects the UK workplace. Here are some of the most interesting facts we dug up:
Did you know? It's not all about the money...
A surprising 61% of UK workers say they'd choose happiness at work over a higher salary. According to a survey from corporate events company, Wildgoose, the overwhelming majority prefer a friendly workplace over a soulless money factory.
Friends like to share the wealth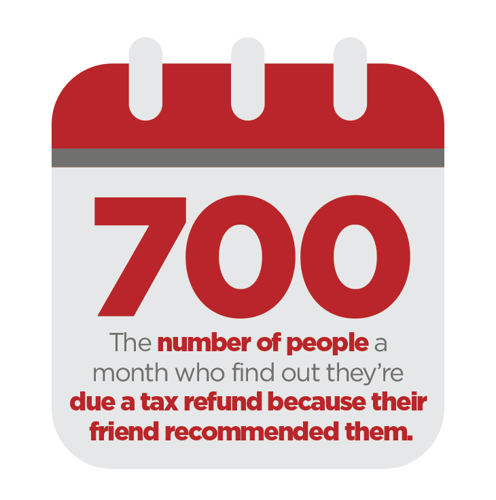 An amazing 700 people find out they're owed a tax refund each month because a friend recommended them to RIFT.
So many people are missing out on their own cash, just because they don't realise they can claim it back. Thankfully, RIFT clients are doing their part – and with 82.8% of people referred by friends finding they do qualify for a refund, that adds up to a lot of money.

RIFT's friends are spreading the word
When you get a tax refund, it's only natural to want to tell people about it. That's what our Refer a Friend scheme is all about, and it's getting more popular every year. 1383 people have used Refer a Friend so far in 2017.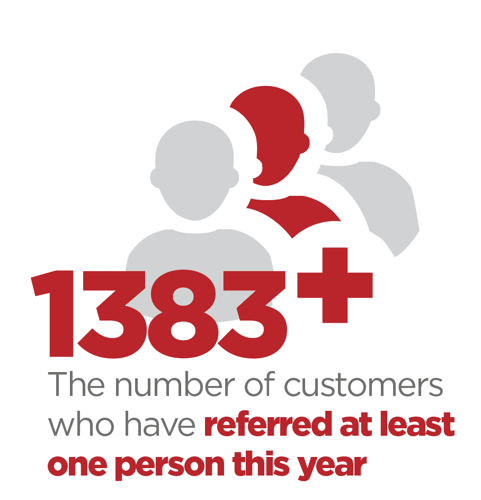 On average, customers who make referrals tend to send about 2 people each our way. 40% of them tell 2 or more people about RIFT, while 10% let 5 or more friends know the score.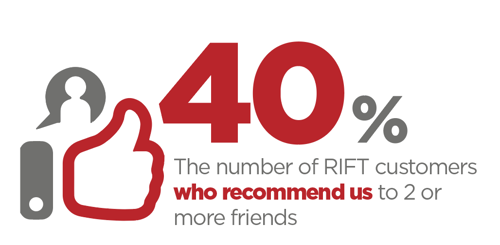 In the first half of 2017 alone, that stacks up to an astonishing 3,800 new people referred to RIFT by friends and family.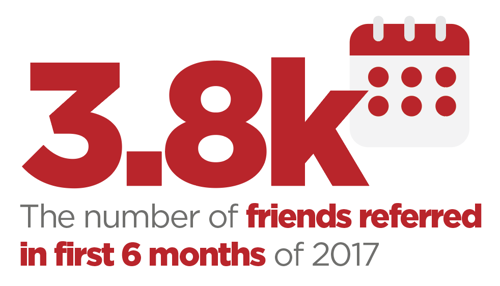 That's up by 57% over the same period last year!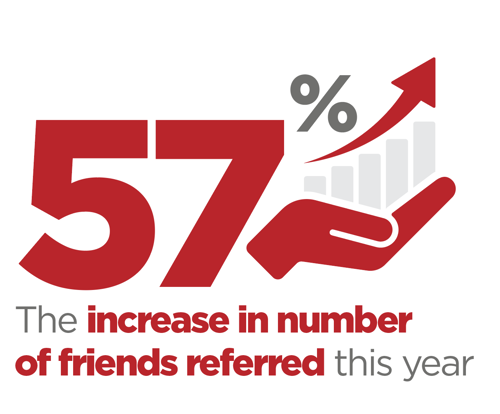 Did you know? Friendship is good for your health...
Studies have shown that people with a healthier social network are more likely to pull through a major disease or injury. Having supportive people around you also lowers stress, and can even make you less susceptible to things like arthritis and heart disease! A lot of this is probably down to the way stress can encourage things like inflammation in arteries.
Whatever the science, though, just having people close enough to spot when you're getting ill can be a big help.
Teamwork builds friends – and vice versa
The statistics don't lie. Jobs where people rely closely on one another tend to build stronger bonds.
A whopping 69% of our new referrals come from our Armed Forces customers.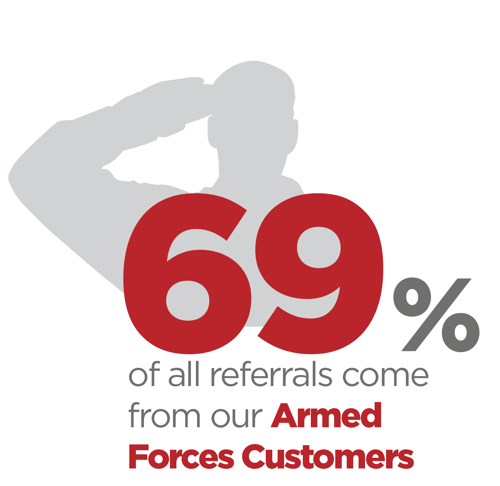 Construction comes in second at 24%, meaning those 2 fields alone make up over 90% of referrals. What do they have in common? Teamwork!


Friendship and tax refunds are both about giving something back
Now, we'd never suggest that you base your friendships on personal gain, but we do like to give a little thank you to people for being good mates once in a while. If you're happy with getting a tax refund, surely you want your friends to be that happy, too? Our goal is to get as many people as possible the tax refunds they're entitled to, so everyone wins.
That brings us back to our Refer a Friend scheme. Here's how it works. Every friend, colleague or family member you send to us with a refund claim will score you £50 as a thank-you from us. Every time you 5 people you've referred have claimed we'll give you an additional bonus of £150! That's £400 in your pocket for every 5 referrals that claim and a lot of cash back from HMRC for your mates! What's more there's no limit on the number of referrals you can make.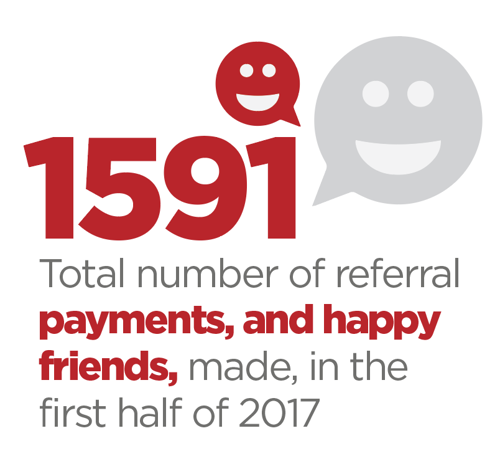 It's working out well for a lot of people, too. We've made 1591 referral payments so far this year. That's £80,000 in total!

Our highest earner in that time has made £800 just for letting people know about us. By comparison, our all-time highest referrer has netted himself over £2,000 so far, and he's still going!
All it takes to get your thank-you bonus is for your friend to tell us your RIFT reference number when they get in touch. If you fill in the Refer a Friend form with their details we'll send it to them directly or you can find this on almost any document or email we've sent you.
It makes sense to look after your friends and family. With RIFT Refer a Friend, it makes money, too!
---