Changes to Road Tax ​
23rd February 2017
Thinking of buying a new car? The road ahead could be rocky.
If you're using your own vehicle for work, you're probably all too aware the tax it's costing you. If you're smart, you're also on the ball about the tax it can save you as well. The new rules coming in this year are changing the game for everyone. If you're thinking of replacing your car or van any time soon, you've got some serious thought to put in.

The most popular car brand among RIFT clients is Vauxhall Motors. Yes, we know - Vauxhall has been owned by General Motors since 1925. It's still been one of the great names in British motoring history for over a century, though. They're even the company responsible for the 40-ton Churchill tank, which saw service from 1941-52. If you ask us, you can't get more British than that!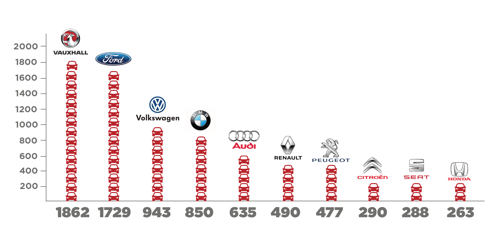 What do the new VED rules mean for you?
Way back in the George Osbourne days, a whole new system of Vehicle Emissions Duty was kicked off. It's about to start biting, so it's time to buckle up for what could be a bumpy ride.
When April 2017 rolls around, George Osbourne's grand new plan comes into force. It's a whole new system for VED tax, and it's set to shake things up a lot. For one thing, the tax bands are changing. Right now, if you've got a car or van with low emissions (up to 100 g/km), you're not paying any emissions tax on it. Even if it pumps out up to 130 g/km of CO2, you're still tax-free for its first year.
Under the new rules, though, low emissions won't be enough. You won't hit that zero-tax sweet spot unless your car's completely emissions-free. That basically means fully electric and hydrogen-powered models only. For everyone else, there'll be a first-year rate based on emissions followed by a flat £140 per year for everyone.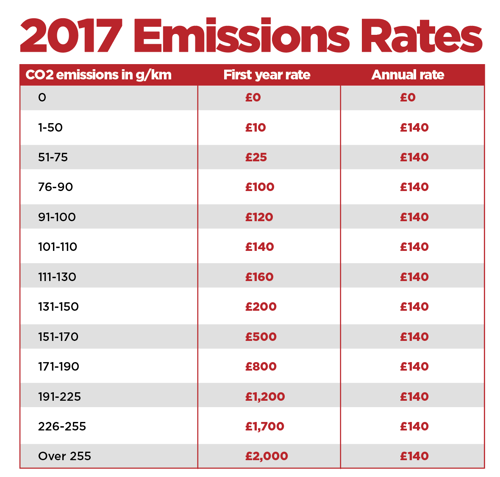 Did you know? Low emissions can mean heavy tax hikes
A low-polluter at 104g/km costs £20 a year in VED. After April, that same car will run you £140.
A much higher polluter at 173g/km, by comparison, will leap in cost for the first year from £300 to £800. After that, though, its yearly tax actually drops by £70! It still pays more overall, but it's proportionally less of a hike.
Who is this going to hurt most?
This really depends on how you look at it. The big thing to remember is that it might not affect you at all - at least, not any time soon. The new rules only apply to cars bought or registered before the 1st of April 2017. Your current car will still be taxed under the old system. When it's time to replace it, though, the new rules kick in.
The biggest losers, weirdly, will arguably be owners of some of the lowest-polluting vehicles. These are the ones who'll be going from paying no VED at all to £140 a year (after the first year). High-polluting cars are still going to cost more, but since you're paying tax already the proportions are less.
Why is this happening?
The short answer to this is that the old system might have worked a little too well. The push toward low-emissions vehicles was so strong that the Treasury was losing out. With most new cars drawing little or no Vehicle Emissions Duty, the taxman was getting worried. In fact, so much tax was being lost that George Osbourne called the existing system "unsustainable".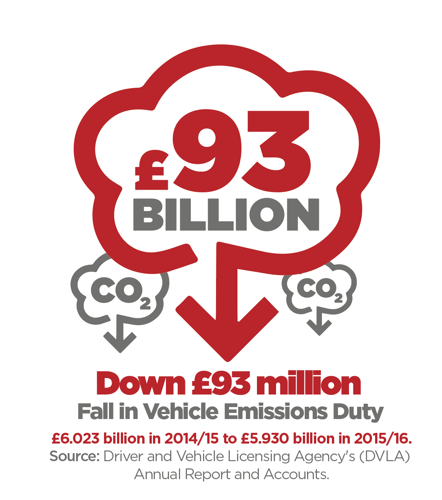 The bottom line is, if you want to run a tax-free vehicle you need to move now unless you want to go all-electric. If you've been curious about what the new "green" vehicles have to offer, then it's a good time to start sniffing around. If you're a committed petrol-head, though, you've got some numbers to crunch and decisions to make.
Did you know motoring's turning over a new LEAF?
The world's most popular fully electric car is the Nissan LEAF.
It's a 5-seater hatchback that squeezes a 107-mile range out of a 30kWh battery. Despite what you might have heard, you're unlikely to be lumped with a huge bill for replacing dead batteries. While they tend to lose some charge capacity over time, modern batteries will still probably last the lifetime of the car itself.

What are you going to do about it?
So, what's your plan for tackling the upcoming VED hike? Going all-electric? Sticking with your old rust-bucket? Switching to public transport? Let us know what you're doing and we'll show you how to make the most of it.
However you're travelling, make sure to get in touch with RIFT to claim back your tax refund for those travel expenses. We've been claiming tax rebates since 1999 so you can trust us. To find out how much tax you could be owed, check out our free tax refund calculator and get an estimate in seconds.
---