RIFT and Fillingz Partnership
Tax Return Service for Dental Professionals
If you've ever had to deal with the Self Assessment tax return system, you already know how complicated and time-consuming it can be. Literally hundreds of thousands of professionals fall victim to its many pitfalls and penalties each year, and many more end up paying far more tax than they owe. Dentistry is a specialised discipline that takes years of study and experience to master, and the same is true of handling tax effectively. That's why Fillingz is partnering with RIFT, the UK's leading tax experts, to offer Self Assessment services to dental professionals.
Tax Return Quote
Self Assessment Tax Returns
RIFT saves time, shoulders the burden and eliminates risk
Self Assessment tax returns come with a heavy load of deadlines, responsibilities and dangers. As specialists in a complex field, you already understand the value of expertise. You take great care over your work, because the nature of that work demands it. That same exacting attention to intricate detail is precisely what we bring to our Self Assessment Tax Returns service. 
Tax Return Quote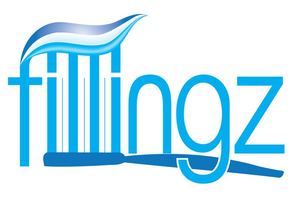 Self Assessment Tax Returns
Debunking the ''one-size-fits-all'' myth
Every professional's tax circumstances and needs are unique. We tailor our range of services around your situation – and as your requirements evolve. One-off or annual tax returns are just the start. Our teams also specialise in tax refund law, with services that scale up into world-class full accountancy packages to protect and nurture every aspect of your finances.
Tax Return Quote
Self Assessment Tax Returns
Award-winning customer service
We have been championing self-employed professionals since 1999. We're the only tax-sector company ever to be awarded the ICS ServiceMark for outstanding customer service, and our partnership with Fillingz is aimed at making tax simpler and safer for the UK's dental profession. 
Prices for Self Assessment filing start at just £95+VAT
Tax Return Quote
Free Tax Return Quote
Tax Return Quote
Answer a few questions to find out how much your self assessment will cost.