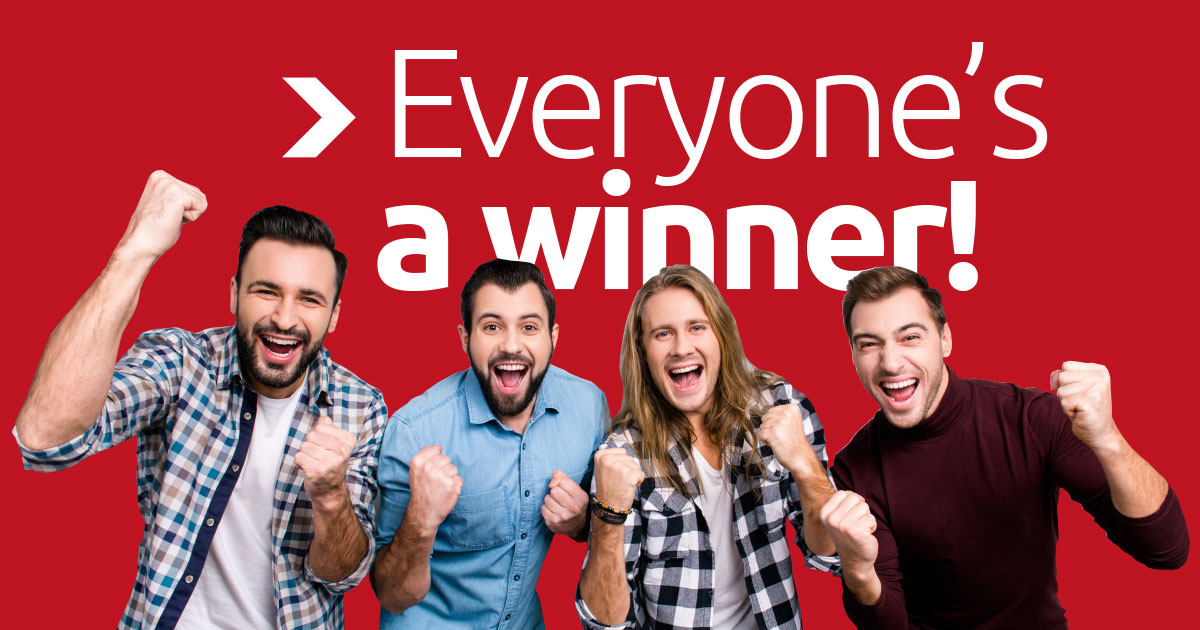 And the winners are...
Refer a Friend Prize Draw Winners
We run 4 big prize draws across the year where the prize you could win depends on the number of people you've referred who've completed their claim with us (T&Cs apply). As well as earning £50 for every friend they referred who became a RIFT customer, each of their £50 payments also gave them a chance to win one of our cash prizes.
Take a look at our gallery of Bronze, Silver, Gold and Star prize Refer a Friend winners and what they've won after they cashed in their contacts. To be in with a chance of winning some of these fantastic prizes, just keep referring your friends to us.
They say friendship is its own reward - but here at RIFT we think it shouldn't be its ONLY reward!
Refer a Friend
Refer a Friend Winners
Star Prize Winners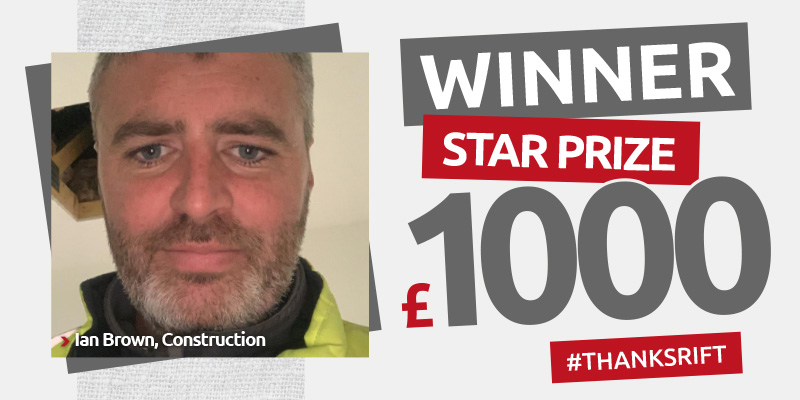 "Thank you so much RIFT. I referred my colleague because RIFT has helped me a lot over the years. This win has came at a very hard time and hopefully will help me and the family with Christmas. I will definitely continue to refer friends and family to RIFT over the coming years."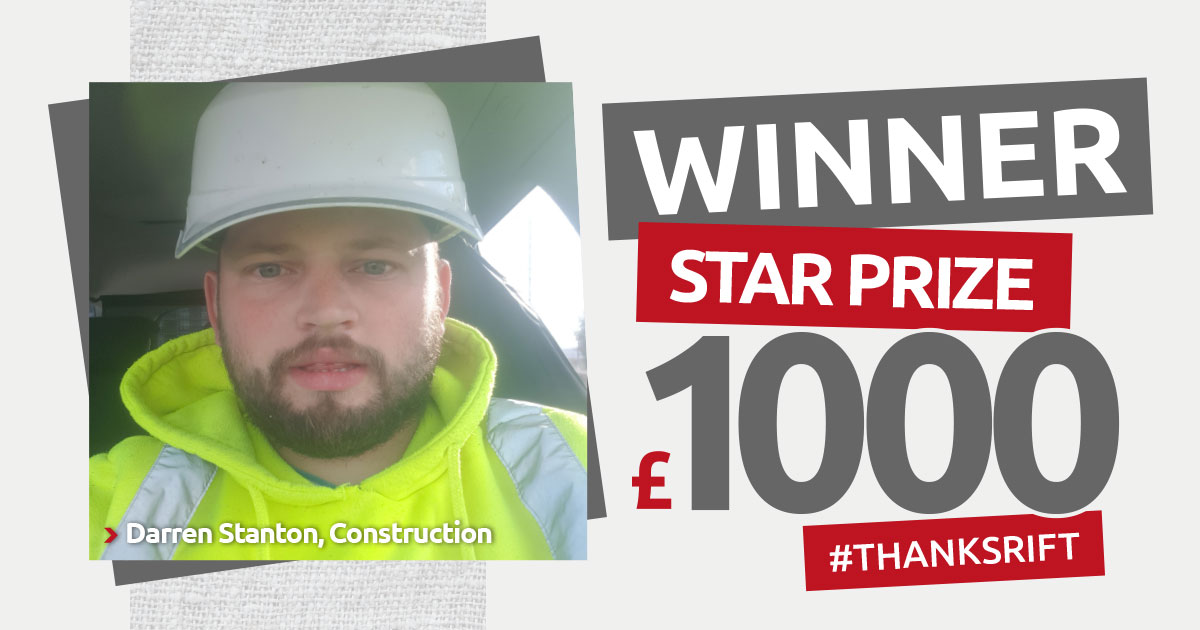 "Winning £1000 pounds is such a great feeling. I've just had a new baby and it's my first anniversary soon so I'll be spending it on them"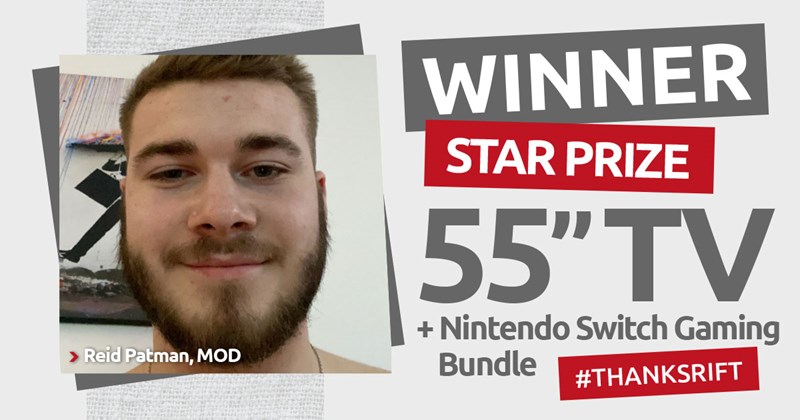 "I would 100% recommend referring a friend as it shows you do actually win stuff"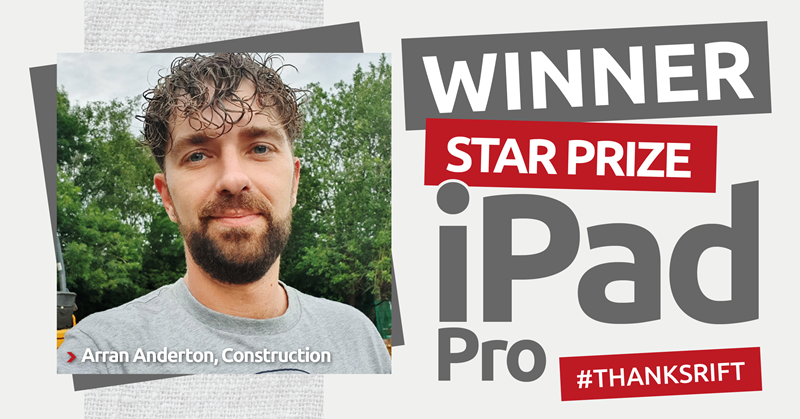 "Not only have I won this fantastic prize but my friend has also received a nice sum of money too"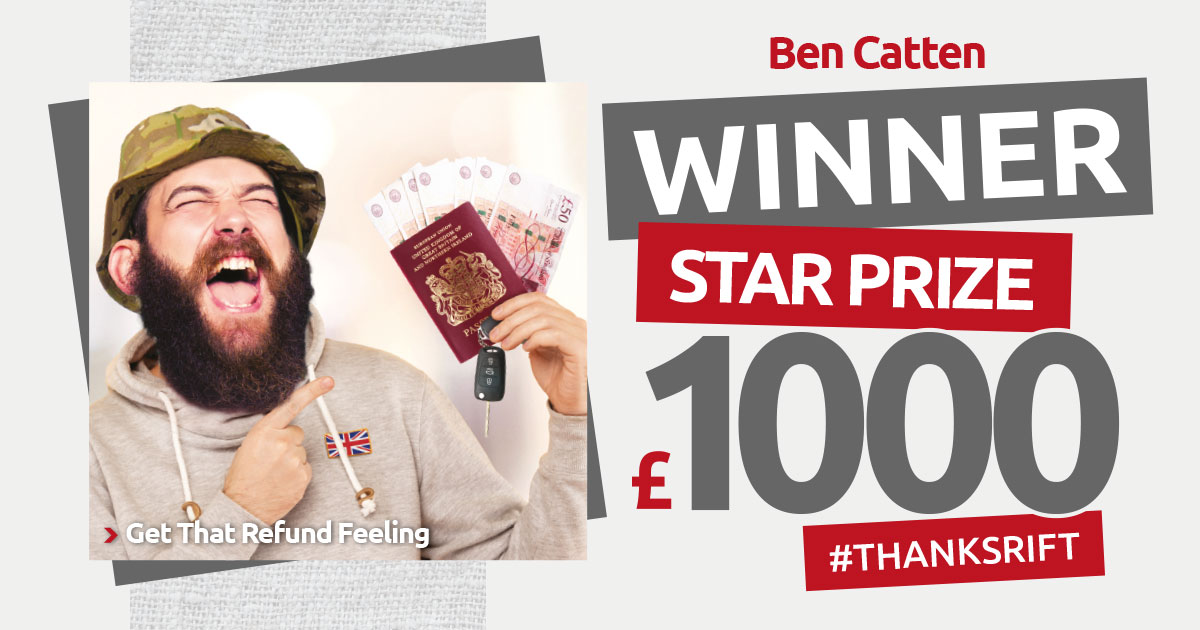 "When I heard that I would be receiving over £2000 back in tax from my RIFT claim I started to tell others about RIFT. Quite a few people were very sceptical when I told them all i had to do was answer some questions on the phone then submit my pay statements, they probably would not have contacted RIFT if I hadn't referred them myself. As a result of me referring them they are getting tax refunds and I've got some extra money so I think the referral scheme is a great idea. Not only that but now i've won the prize draw and got an extra £1000, I will definitely keep referring people to RIFT."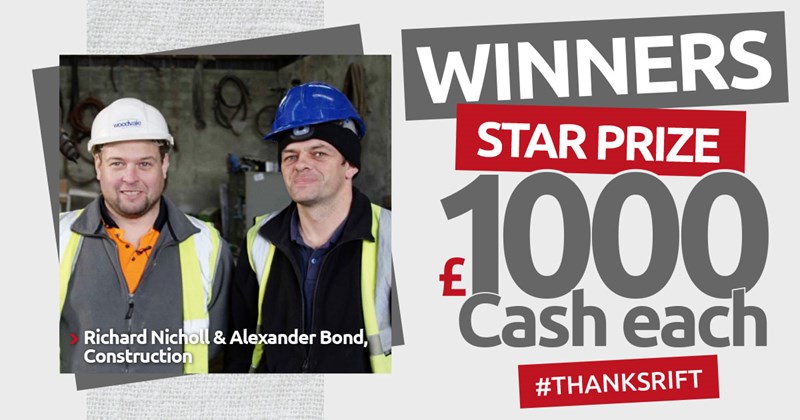 "Winning £1,000 each before Christmas is amazing, we couldn't believe it. Thank you RIFT!"
Refer a Friend Winners
Gold Prize Winners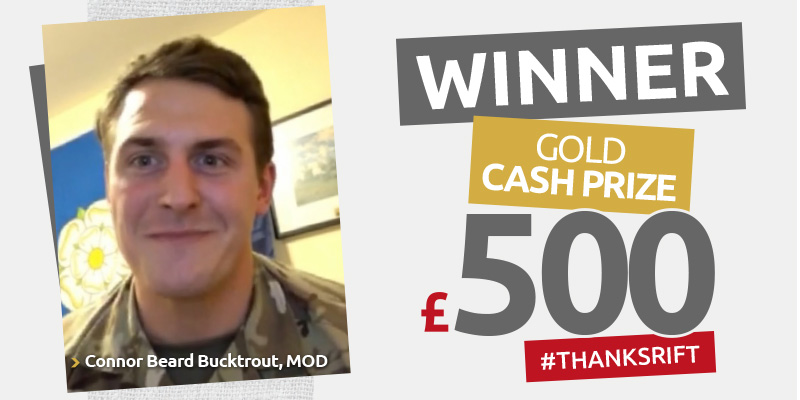 "I am a serving member of armed forces. I would like to thank RIFT for the £500 reward money they've given me as part of the Refer a Friend scheme. I've used RIFT now for majority of my military career and I recommend their services to all of my friends and colleagues. They provide a simple user-friendly service that takes all of the stress and uncertainty out of doing a tax reclaim. They are quick to turn round your claim and do so with diligence so you've got nothing to be worried about. They also provide great customer care, not only during your claim but afterwards with the after care service they provide. As a long-term user of RIFT I truly feel like a valued customer so if you've not put your tax reclaim in already for this year I'd urge you to go to their website and get it in as soon as you can. Thank you "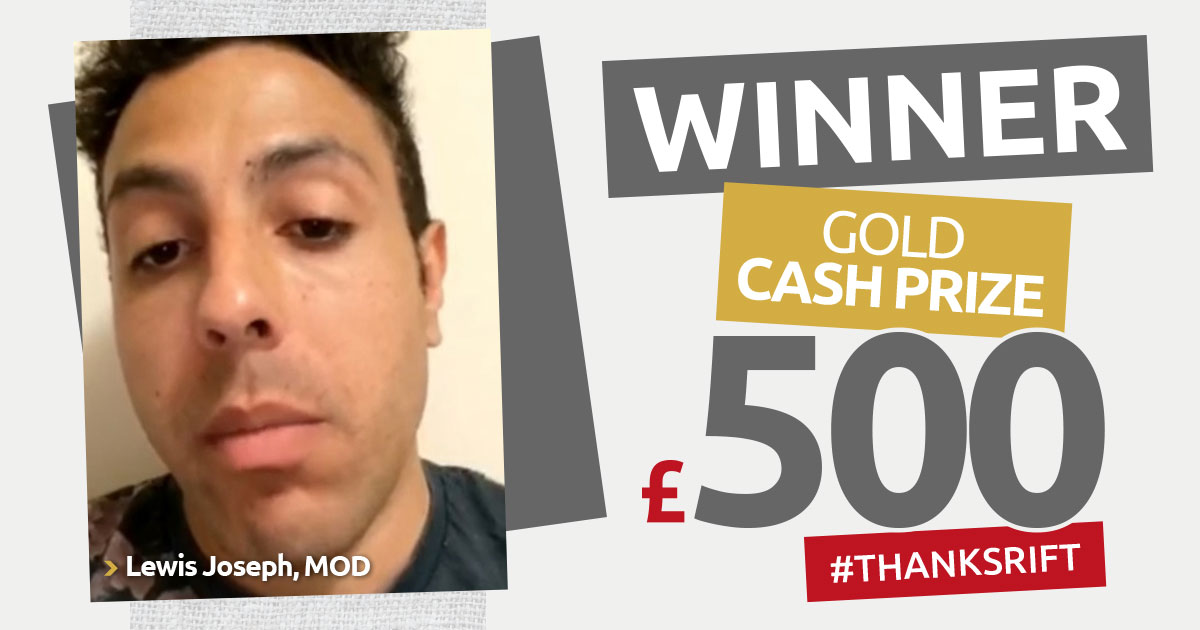 "Within a few months I've got nearly £1000 from my refund and referring my friends to RIFT. It's amazing!"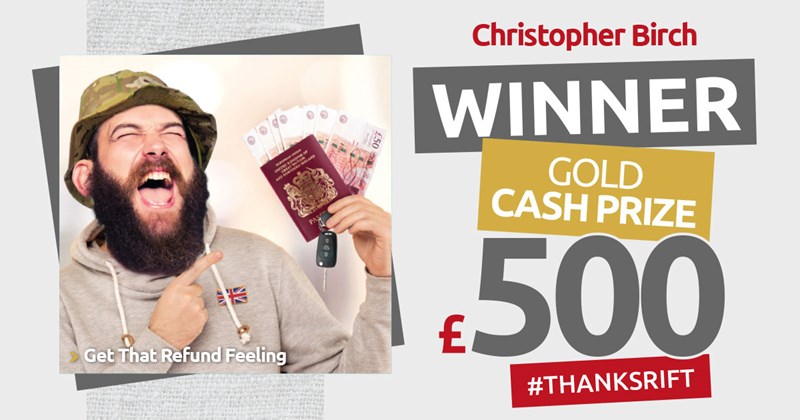 "The Refer a Friend scheme is definitely worthwhile, I managed to get 5 referrals which meant I got given an additional £150 and then ended up winning another £500"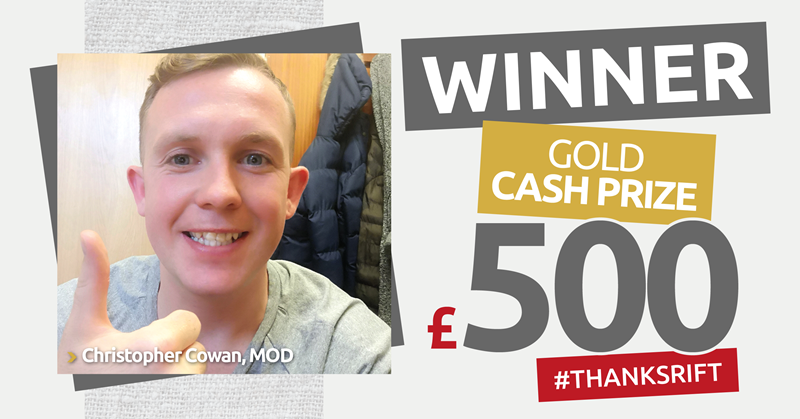 "I referred a friend because I wanted to help others get some extra money from a tax refund, as well as earn some more myself"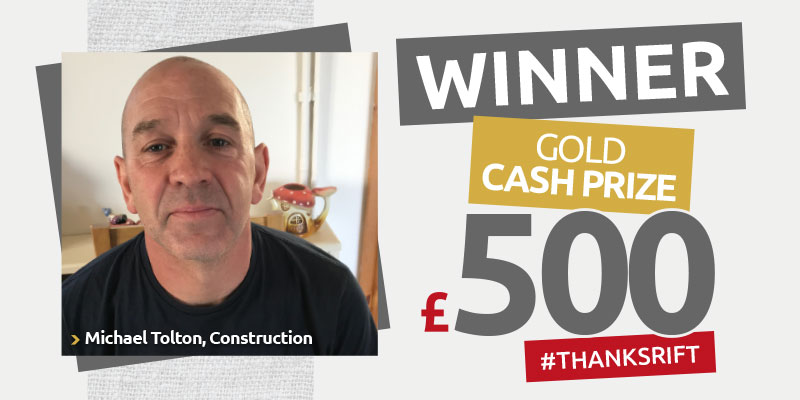 "My work involves visiting multiple sites and I've been claiming my travel expenses back using RIFT since 2016. I've been really happy with the refunds I've had and the service from RIFT, much easier than doing it myself. Happy to refer my friends.""My work involves visiting multiple sites and I've been claiming my travel expenses back using RIFT since 2016. I've been really happy with the refunds I've had and the service from RIFT, much easier than doing it myself. Happy to refer my friends."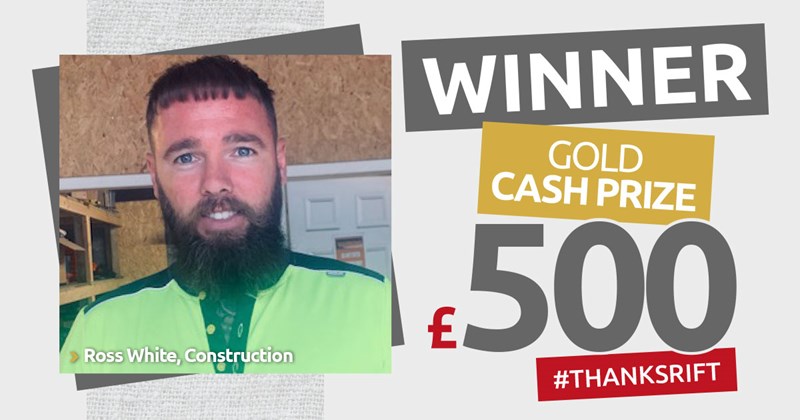 "Refer a Friend is a great way to make a bit of extra cash and also inform friends about money they could be claiming back"
Refer a Friend Winners
Silver Prize Winners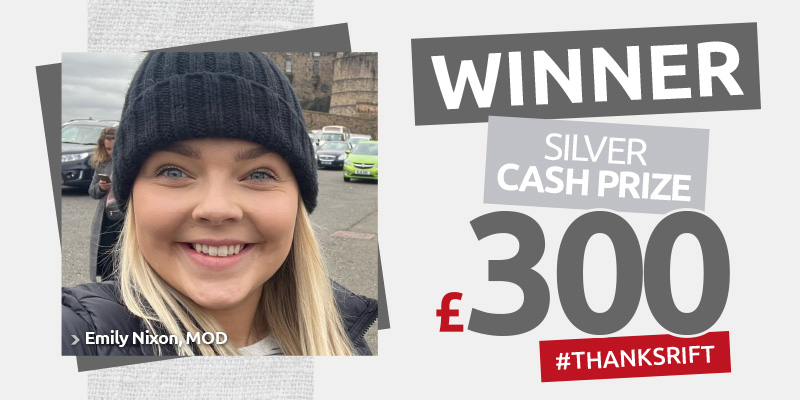 "I still can't believe I have won £300, I'm so so happy!!
I've used RIFT for the last couple of years, and to be honest I can't fault the service. They have always come up trumps with a speedy refund, and I was kept updated at every step of the way. The benefit of getting a few extra ££ back from the tax man is always appealing and enough for me to refer a friend but the great service is the icing on the cake. The friends I have referred would 1000% be able to vouch for it. As long as my friends are eligible, I will keep referring them to RIFT!!
I have had a great weekend in Edinburgh sight seeing and the £300 has pretty much covered the weekend including accommodation so I'm pretty pleased."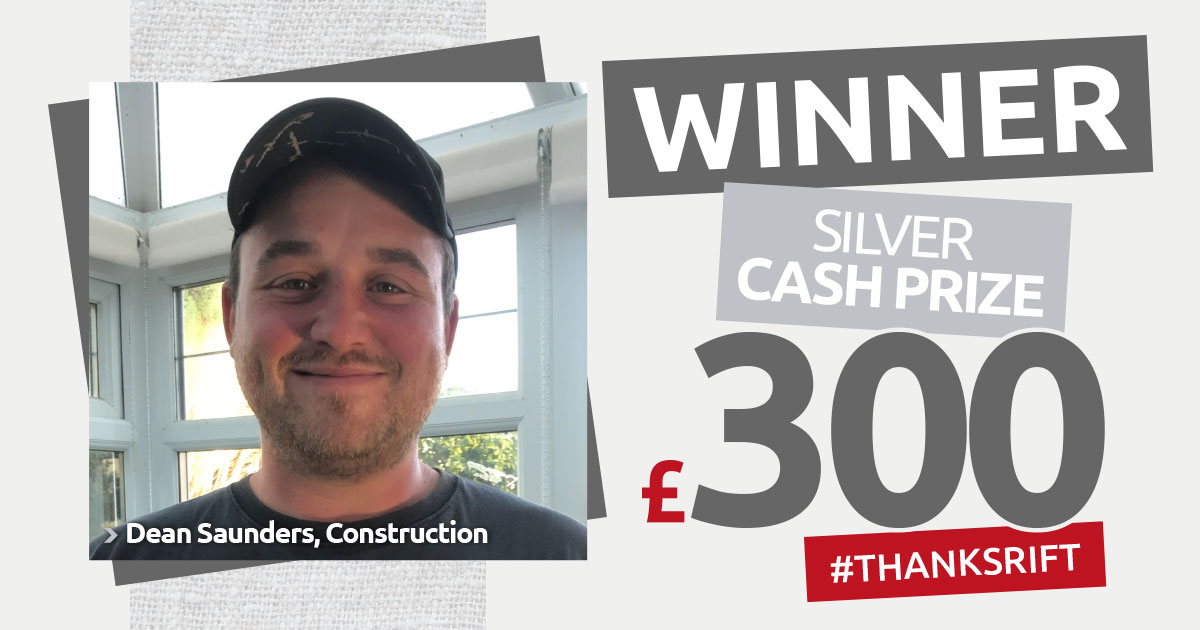 "The referral scheme is very good and a worthwhile process and I'll definitely be referring more of my friends"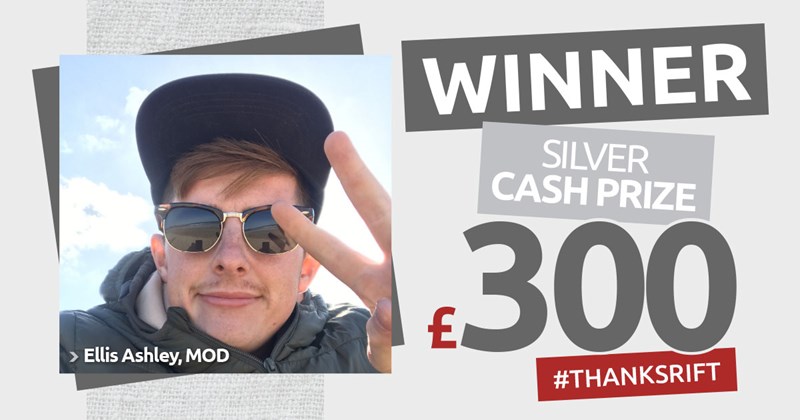 "I began referring my mates originally because of the £50 incentive and RIFT managed to sort my friends tax returns out as well"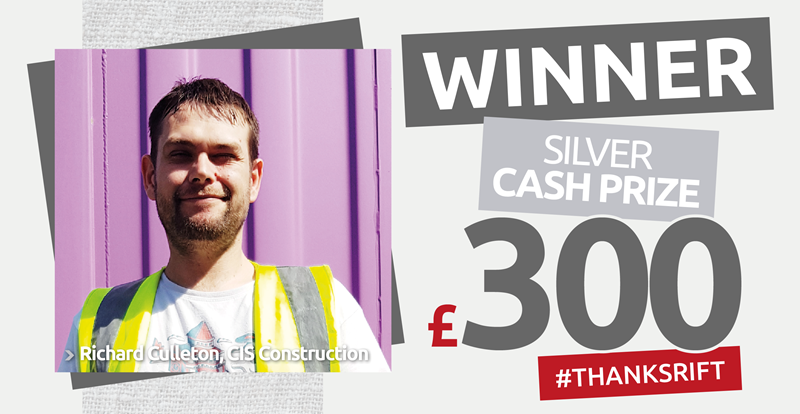 "I'm very happy with the service I get from RIFT and I thought my work colleagues could benefit from their services as well, so naturally I referred them to RIFT"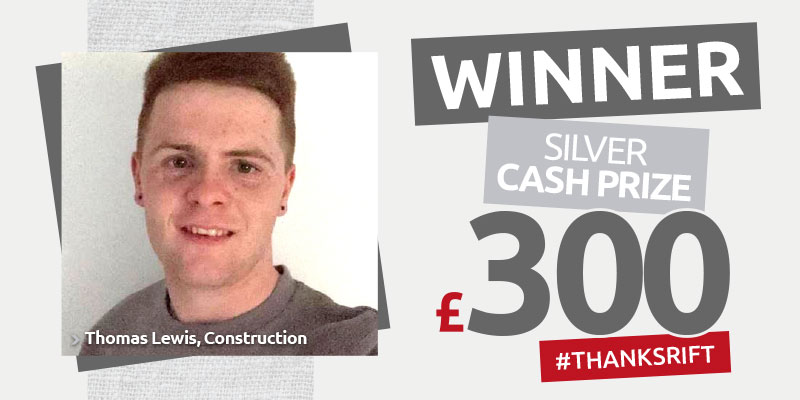 "I claimed using RIFT last year and will again in 2020 for the new tax year. Really straightforward dealing with them, and the money was a nice surprise. Telling my work mates about them made sense, and winning more through their Refer a Friend prize draw was an added bonus – thank you!"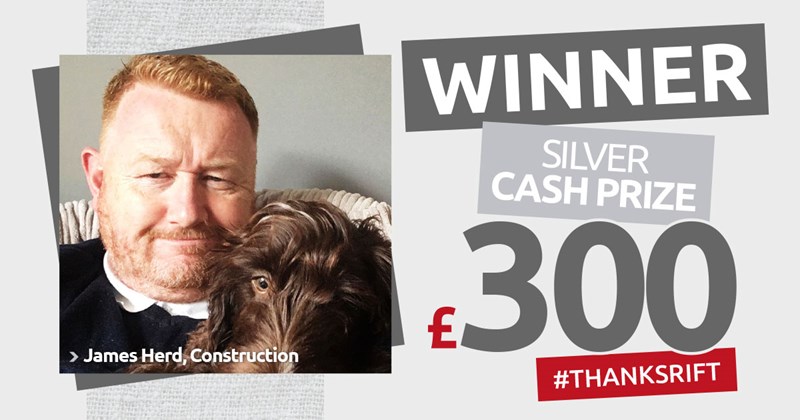 "It's true I'm a winner, I can't believe it. Refer a Friend is a great idea, you get paid for referring a friend it's that simple"
Refer a Friend Winners
Bronze Prize Winners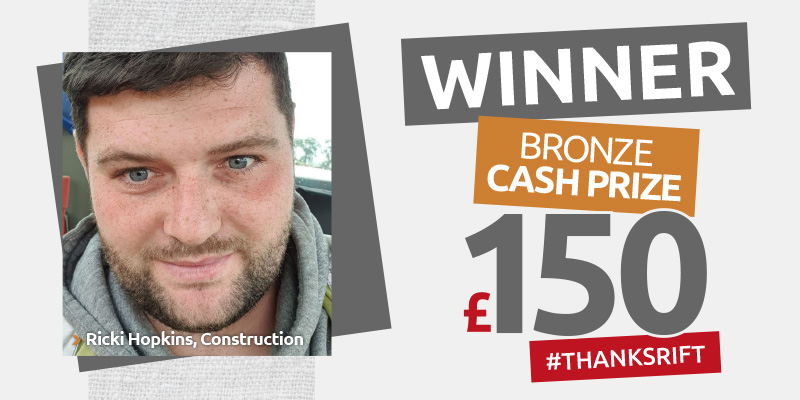 "What made me refer a friend was my mate referred me and had £50 so I told another mate had I had been given £50 for a referral.
100% would refer more off my friends/family as it gives you the opportunity to enter the scheme and win prizes.
The service has been spot on, the team is very helpful if you need them and understanding.
Well Christmas is around the corner so think I'll treat my self this year :)"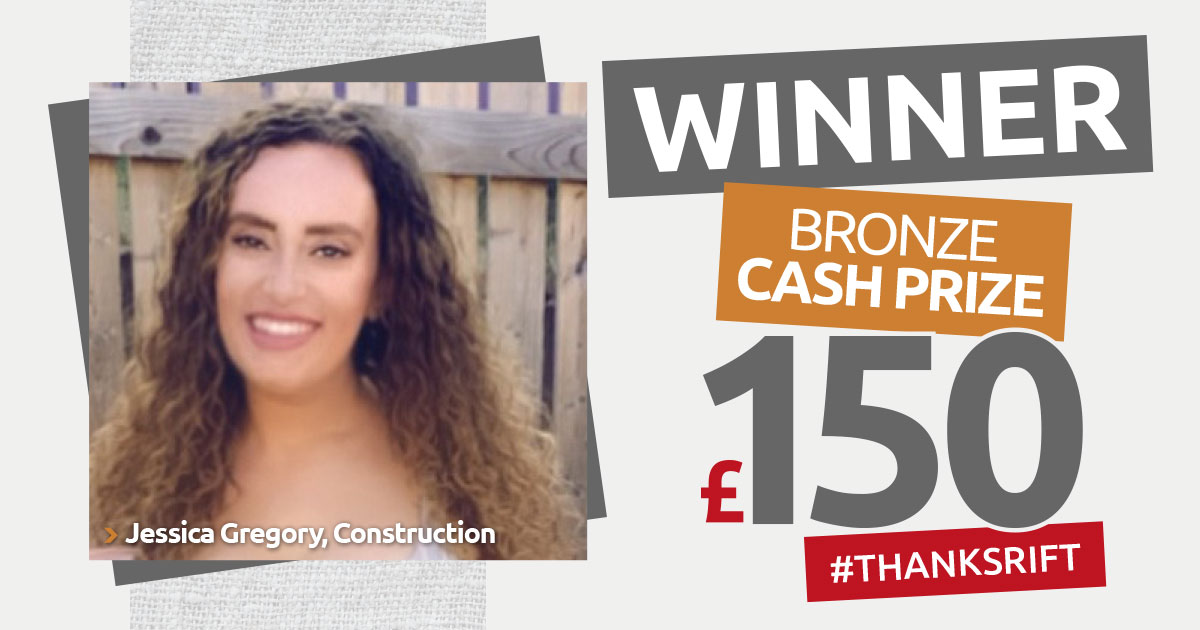 "When I got my first refund through from RIFT I straight away text my friends telling them how easy it was to do!"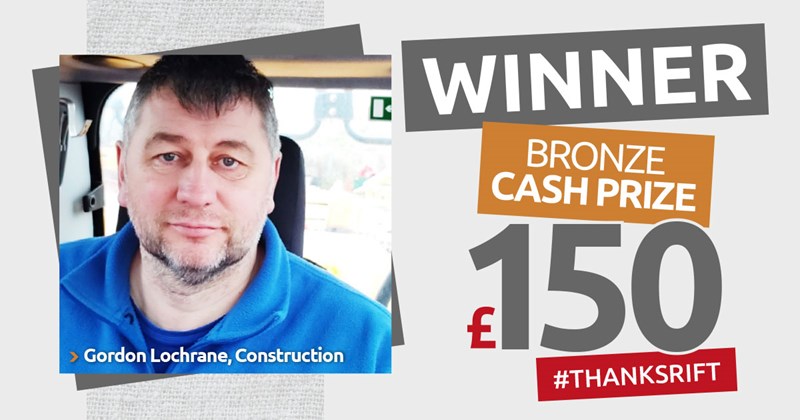 "Since doing my own claim I've referred 4 friends. It's so easy to do and you get paid for it"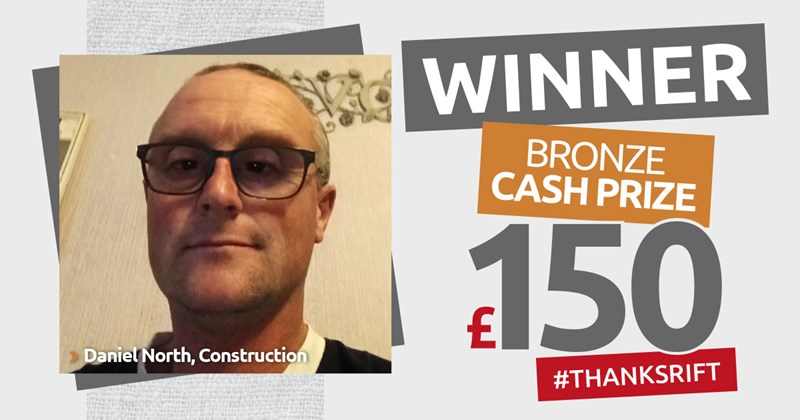 "I intend to tell other friends in similar situations about RIFT as I also get a cash bonus for helping them"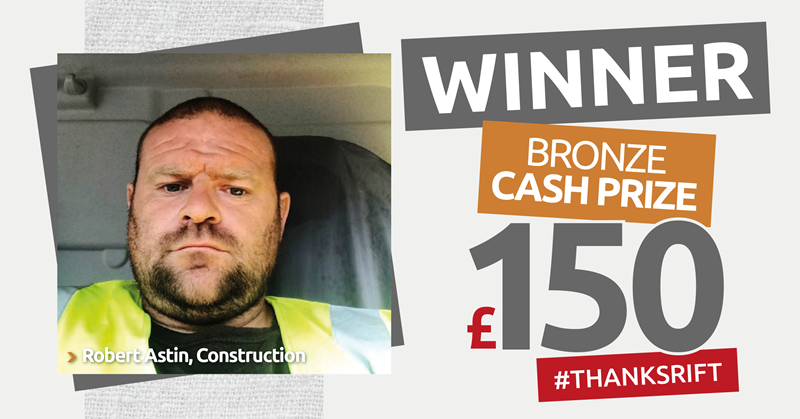 "I was referred to RIFT myself 3 years ago so now I just try helping friends out by referring them so they can get the money back they're owed"
Prize Draws
Double Acts Prize Winners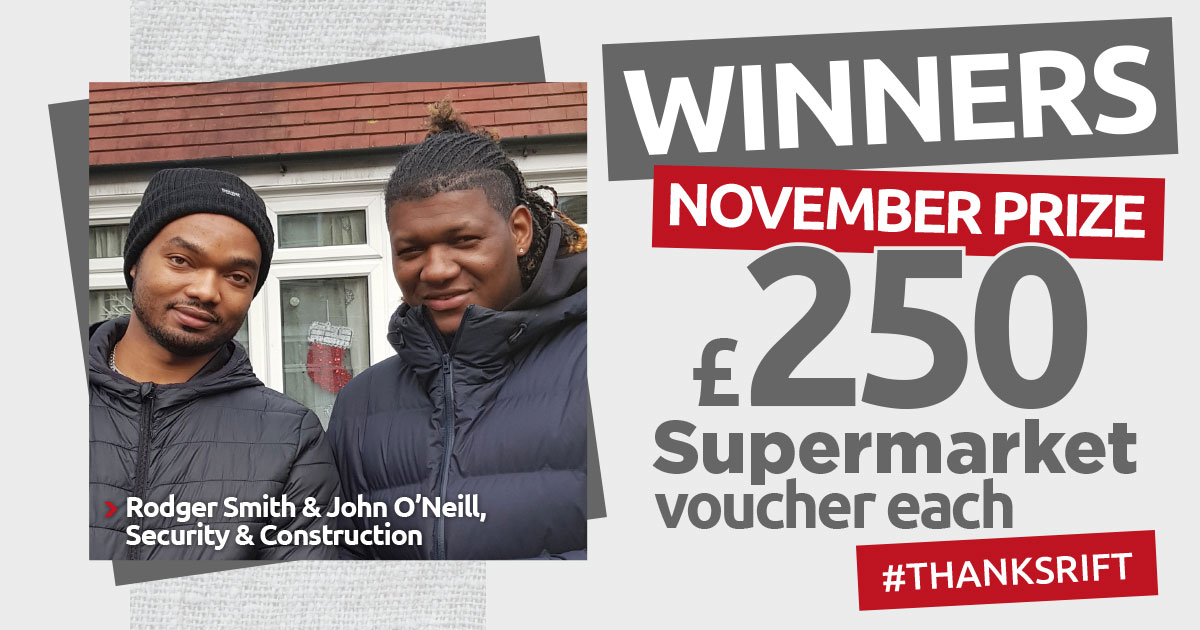 "The process is super quick with excellent customer service and their Refer a Friend scheme is the icing on the cake"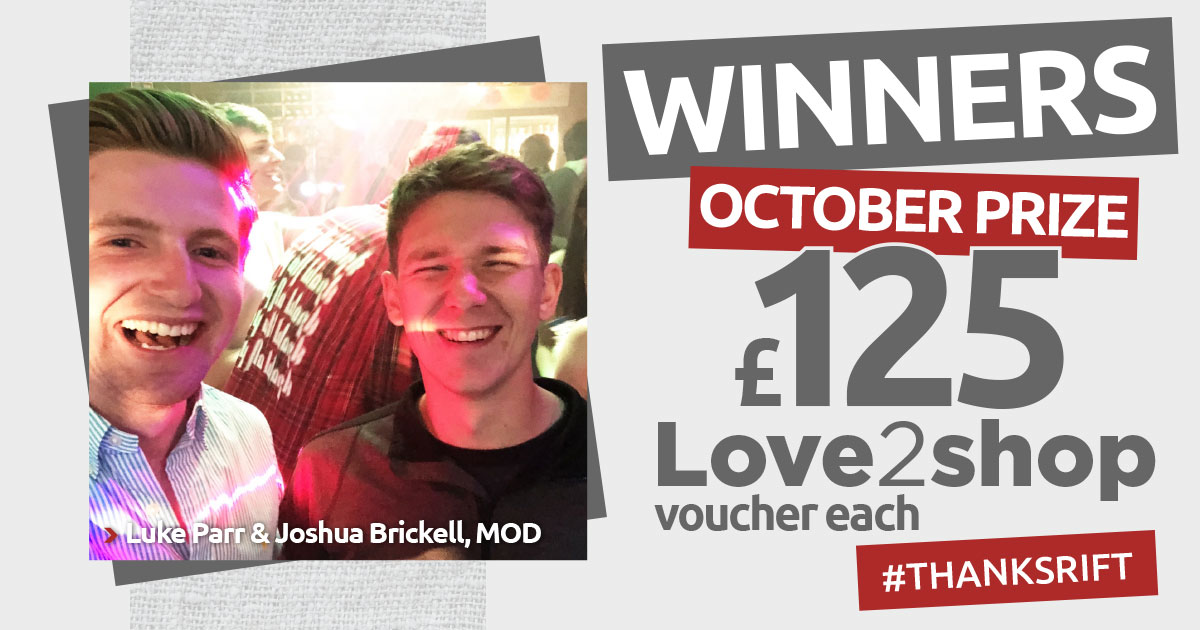 "Words can't explain how happy this makes us, knowing we can cover all our Christmas shopping"
Help your friend claim their refund with RIFT
Enter a few details about your friend below and we'll get in touch to let them know you think they might be due a tax refund. Once we've claimed their refund we'll pay you £50. It's that simple and there's no limit to how many friends you can refer.
Need more help?
Find out more about prizes and payments
The Latest
Keep up to date with the RIFT Tax Refunds blog
Need more help?
Wondering if you can claim a tax refund or need to submit a tax return? Use our online tools to find out if you're owed money by HMRC.
Speak to us 6 days a week.
Mon-Thurs 08:30 - 20:30
Fri 08:30 - 18:00 and Sat 09:00 - 13:00.
RIFT Refunds, RIFT House, 200 Eureka Park,Upper Pemberton, Ashford, Kent, TN25 4AZ
Want to chat to a member of our team?
Why not use our live chat to speak to an
online advisor now?