The RIFT Roster: Robert Parker​
24th August 2018
Expertise is the key to everything we do at RIFT, from claiming tax rebates and handling Self-Assessment tax returns. When it comes to the building trade, it takes specialised knowledge and real experience to provide the level of service you expect from us. RIFT's National Business Development Manager, Robert Parker, explains how he approaches the job, and why he chose to work at RIFT.
How did you get here?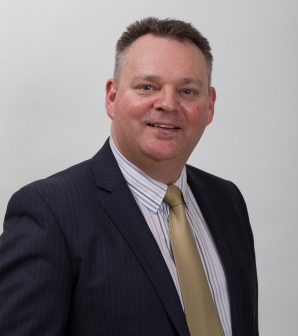 I've been at RIFT for about 10 years. Before that I delivered construction training in local authorities and with trade unions. When I saw RIFT offered the chance to help tens of thousands of workers in the building trade claim back money they'd otherwise lose out on I had to be part of that.
Describe what you do at RIFT?
I manage a team of regional representatives throughout the UK, who help spread the word and meet face to face with workers on site to make claiming their tax refunds as easy as possible.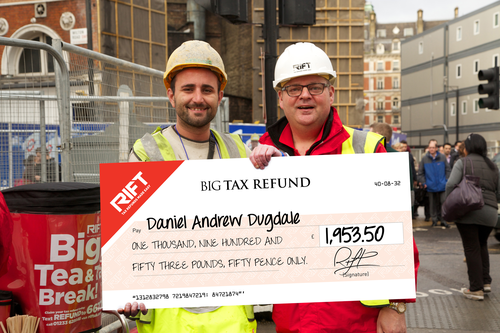 I also liaise with employers, HMRC and industry bodies to find ways to better support workers in the industry and make sure they're getting all they're entitled to.
What's the most satisfying part of your work?
Talking to people face to face and making sure they're well looked after. I know how worrying it can be if you've got any problems with your pay and tax so being able to take that stress off people's shoulders is a great feeling.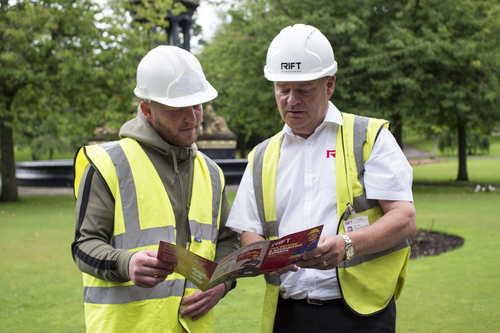 Sitting down with people on site is very rewarding. Sometimes people just welcome a friendly face that understands how the building trade works just as much as the HMRC side and can explain everything clearly. Sometimes they need someone to fight for them and get complicated situations resolved, while knowing there's an expert team backing them all the way.
The best thing, of course, is when we actually get to give people all the money back they've been missing and they tell us what a difference it's made to them and their families.
What's the role of Unite in your work?
I work closely with our trade union colleagues at national, regional and site level to guide their members through the claims process. Working in partnership with Unite is a really effective way to get the message out about the tax refund system throughout the building trade.
What are the main challenges for construction workers claiming tax refunds?
The first obstacle is that not enough people know they're even owed money. Many people don't realise they can claim back tax on their work expenses, think it doesn't apply to them, or have heard that it's difficult or even dodgy. Even those who do know that they can claim often get back much less than they're owed.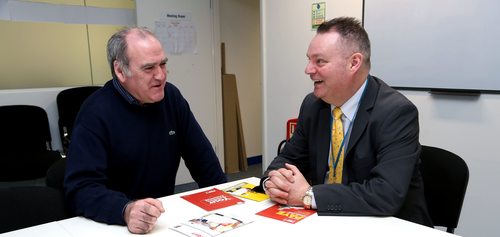 Making a claim alone can be complicated and confusing, and certainly time-consuming. That puts a lot of people off altogether, or means they only get back a fraction of what they're due. Worse still, accidentally claiming too much can lead to months of stress and expensive penalties.
With RIFT fighting your corner, those problems and dangers disappear. It's incredibly rewarding when a worker receives a big refund they didn't even know they were entitled to. That's what the job's all about, and why I'm proud to be doing it.
Find out for free if you're due a tax rebate by using our tax refund calculator. It will give you an instant estimate of how much cash you could be due back from HMRC.
---